Former Saturday Night Live cast member Bill Hader's fear of live performance makes his most beloved character even better. Stefon, the eccentric club-kid persona Hader played for five of his eight seasons on the iconic late-night comedy show, has become a fan favorite. However, the actor's crippling performance anxiety and the control needed to make Stefon come to life make the character's success a bit of a surprise.
In 2022, Hader told The Hollywood Reporter he spent much of his early career at SNL having "massive panic attacks." To hide the emotion early on, Hader impersonated famous film actors and characters like Daniel Day-Lewis in There Will Be Blood. Stefon first appeared in 2008, three years into Hader's run, when he and SNL writing alum, John Mulaney, wrote the character into a movie-pitching sketch with host Ben Affleck. Though the sketch is funny and introduces many of the quirks that make Stefon great, the character doesn't come alive until later in Hader's tenure when he appears on segments of Weekend Update with Seth Meyers.
Related: Every John Mulaney Stand-Up Comedy Special & Where To Watch
Stefon Is Bill Hader's Best SNL Character By Far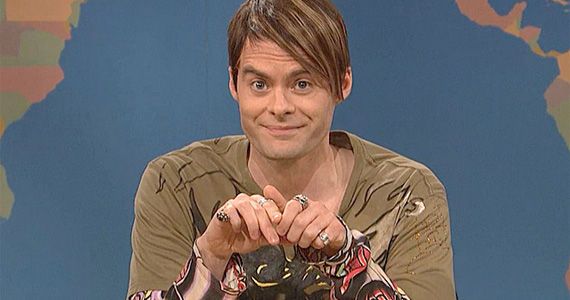 That anxiety makes Stefon even better because it infuses the character with a captivating, nervous energy. Though Stefon mostly exists as a Weekend Update character, Hader's nervousness forces the audience to never take their eyes off him. Aside from the comedy of Bill Hader and Seth Meyers together, Stefon's allure comes from a want to see what he alone will do next and, more importantly, whether the performance will make Hader break. Watching Stefon makes the audience just as anxious as its creator — in a good way. Although Hader is a notable impressionist and has many memorable characters on SNL, Stefon is the obvious standout.
The character not only melds perfectly with Hader's nervous nature, but the absurdity in his dialogue also manages to effectively reference the club world of mid-2000s New York, part of the inspiration for the character. Stefon constantly mentions names of clubs and attractions in his signature excited tone, which Hader and Mulaney pulled from a 2003 film. More than Hader's elderly newsman, Herb Welch, or his impression of horror icon Vincent Price, Stefon rises to the top because he's a complete character with a notable voice, look, and personality.
How Bill Hader's Anxiety Created Stefon's Best Trademark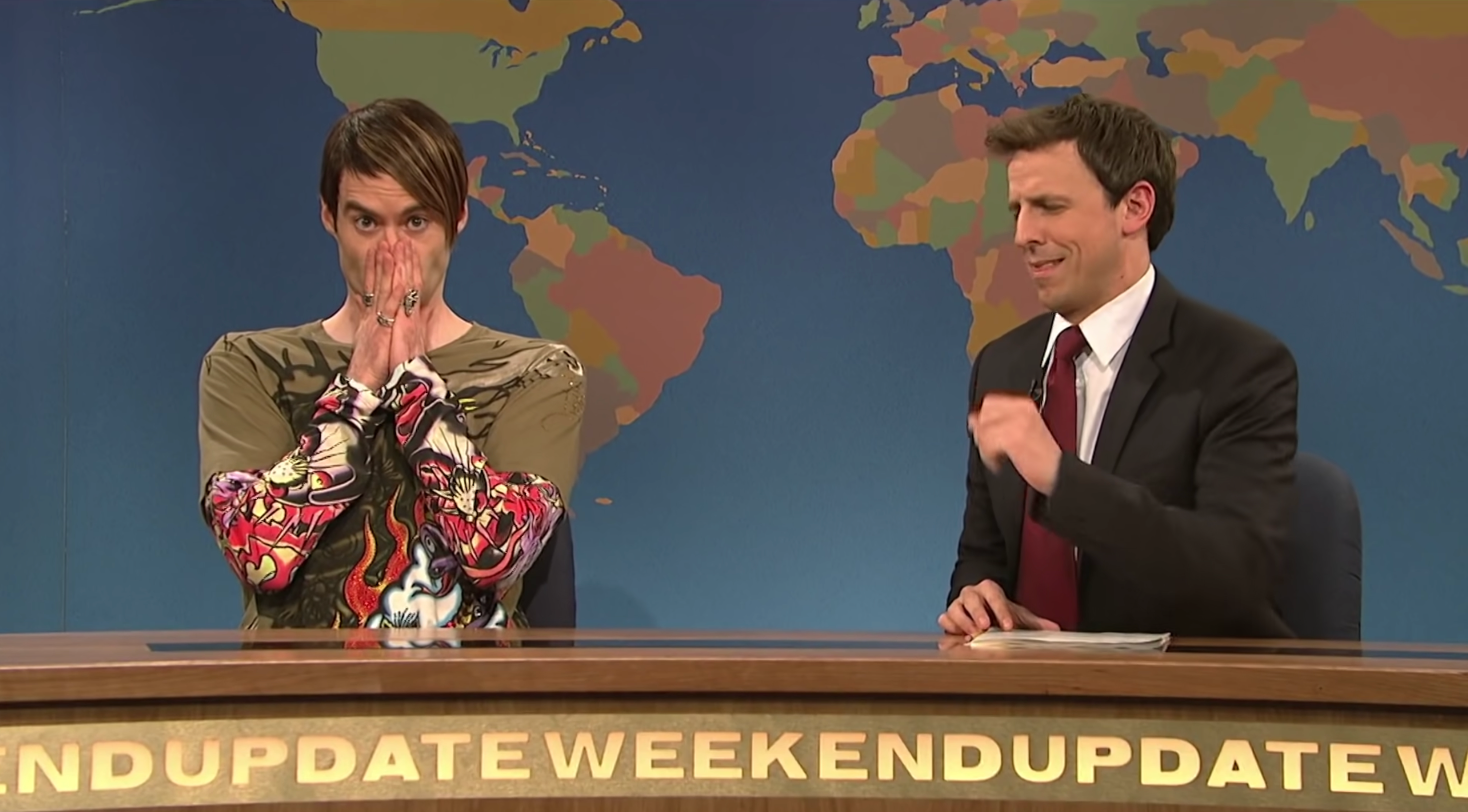 Perhaps more than the Ed Hardy T-shirts or the highlighted, straightened hair, Stefon's trademark is his tendency to cover his face nervously. The move seems to fit perfectly with Stefon's partly present, partly out-of-place anxiousness, but the tick comes straight from the actor himself. Hader said that Seth Myers' patience with Stefon made him feel the urge to laugh, and to suppress it, he covered his face with his hands. He said it also didn't help that Mulaney would change lines right before airtime which Hader had to then adjust to in front of the audience.
Stefon is the kind of confident performance that makes Hader appealing to big movie franchises and TV networks. It works as a character because it's an entirely absurd creation, rooted in something real and played with an up-to-the-second presence and energy. Hader channels his fears and anxiety into the best character on the Saturday Night Live stage.