From the mind behind Enough Said and Friends with Money comes another moving blend of comedy and drama, You Hurt My Feelings. The movie centers on an unsuccessful therapist and struggling novelist who find their marriage in turmoil when one's white lie about the other's work is revealed, all the while the novelist's sister struggles with the modern changes in her interior design career and her husband contemplates quitting his acting career.
Julia Louis-Dreyfus leads the ensemble cast of You Hurt My Feelings alongside Tobias Menzies, Michaela Watkins, Arian Moayed, Owen Teague, Amber Tamblyn, David Cross, Zach Cherry, and Jeannie Berlin. Funny, heartbreaking, but above all honest, the film is a powerfully performed tale sure to find a special place in the hearts of those who enjoy intelligent, grounded stories.
Related: Every Movie Coming To Theaters In May 2023
In anticipation of the film's arrival, Screen Rant spoke exclusively with stars Arian Moayed and Michaela Watkins to discuss You Hurt My Feelings, their love of working in ensemble casts, and more.
Arian Moayed & Michaela Watkins Talk You Hurt My Feelings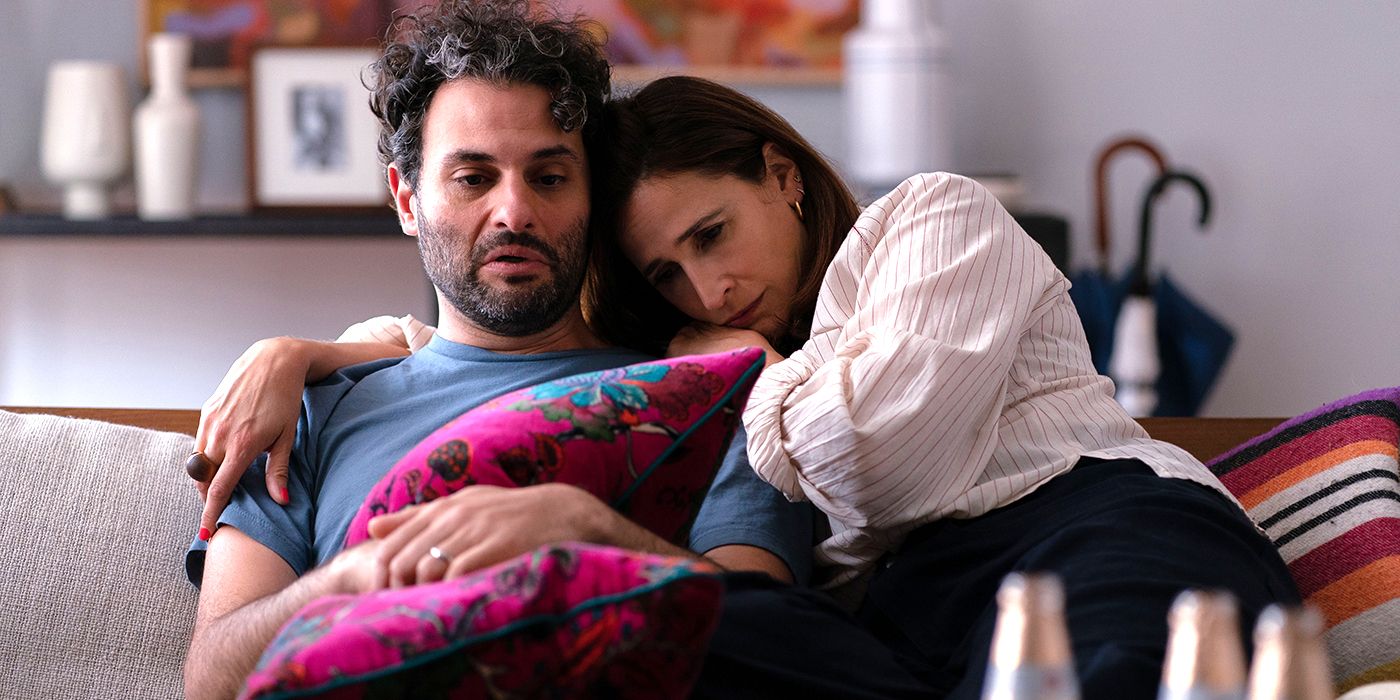 Screen Rant: I loved this film, it is such a beautiful one from start to finish. Michaela, you have worked with Nicole before on Enough Said. Arian, what about the project really sparked your interest?
Arian Moayed: I saw Walking and Talking maybe when I was like 17 or 18 or something like that, and I was just like, "Oh, I love these types of movies." And I saw Enough Said and I've seen I've seen a bunch [of her other work]. So, really, the writing is so very specific and very painful, and cringey, and really honest, and uncomfortable. And the cast, Michaela, everyone is such a dream. The whole thing has been honestly a dream. We've been talking about this, but on You Hurt My Feelings, it's been so easy, it was just an easy, organic, simple, but honest kind of working together. It was a lovely time.
Michaela, you have worked with a number of ensembles throughout the years, even going back to your comedy troupe days. What are some of the biggest keys for you in building a dynamic within an ensemble for a film like this?
Michaela Watkins: Listening and responding and trusting everybody. That's the thing is you give over all control in a production like this, because everybody is so super confident, beyond competent. I'm super fans of everybody who's in this production. The writer, the director, they're the same person, obviously, and the cast, it's just like an ease with which — I remember just growing up watching Woody Allen movies, and I thought the same kind of thing about the tone and the tenor of those films.

This felt like I was in that that orbit, that thing that I've always wanted to immerse myself into, that New York City-specific, two people talking, navel gazing, excavating, meditating on these very micro aggressions within marriages. It's like, "Yes, that's exactly where I want to live." I just miss movies like this, so to be able to be a part of it, I thought, "If this is anything to watch like it is to play out, then I think we're in good shape," because I was in heaven. A pig in s–t, as they say. [Laughs]

Arian Moayed: And what's cool about it is also brings you back to the movie theater. What's cool is you get to do that experience again, you can go out and see it in the movie theater, just like you did back in the day. [Chuckles]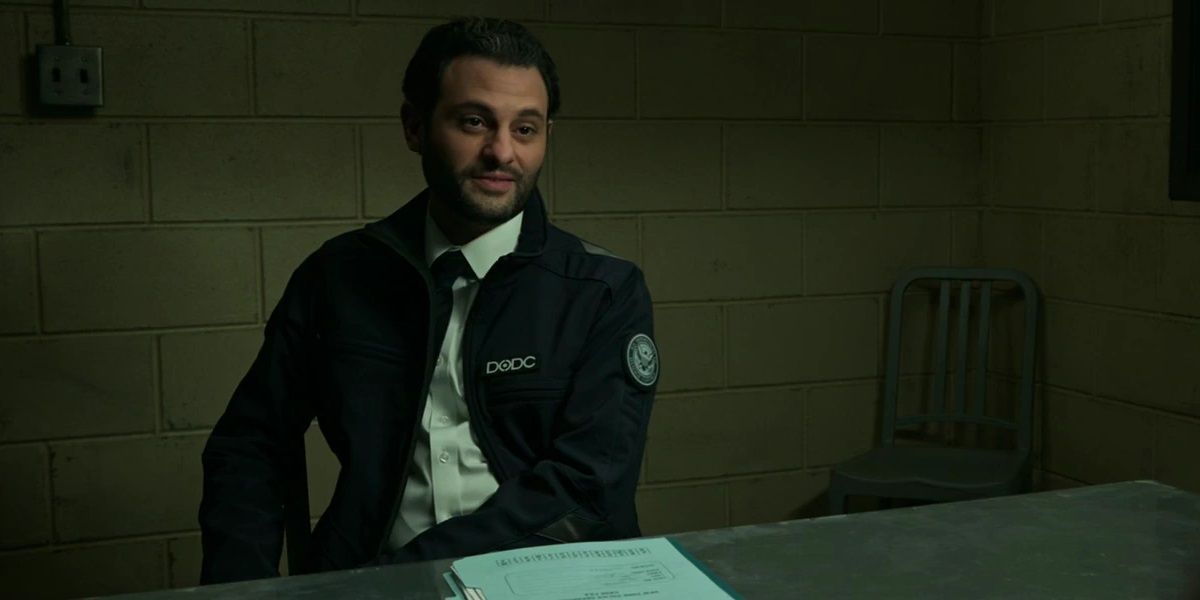 Arian, it's also fun to get to see you have a different kind of team-up with a Marvel hero. Did you and Julia have any kind of reflection on that side of things while you were working on this film?
Arian Moayed: That is hilarious that you ask that. I did text her, and I said we should do stuff together. We haven't quite talked too much about it, but I would love that. That'd be really fun.
About You Hurt My Feelings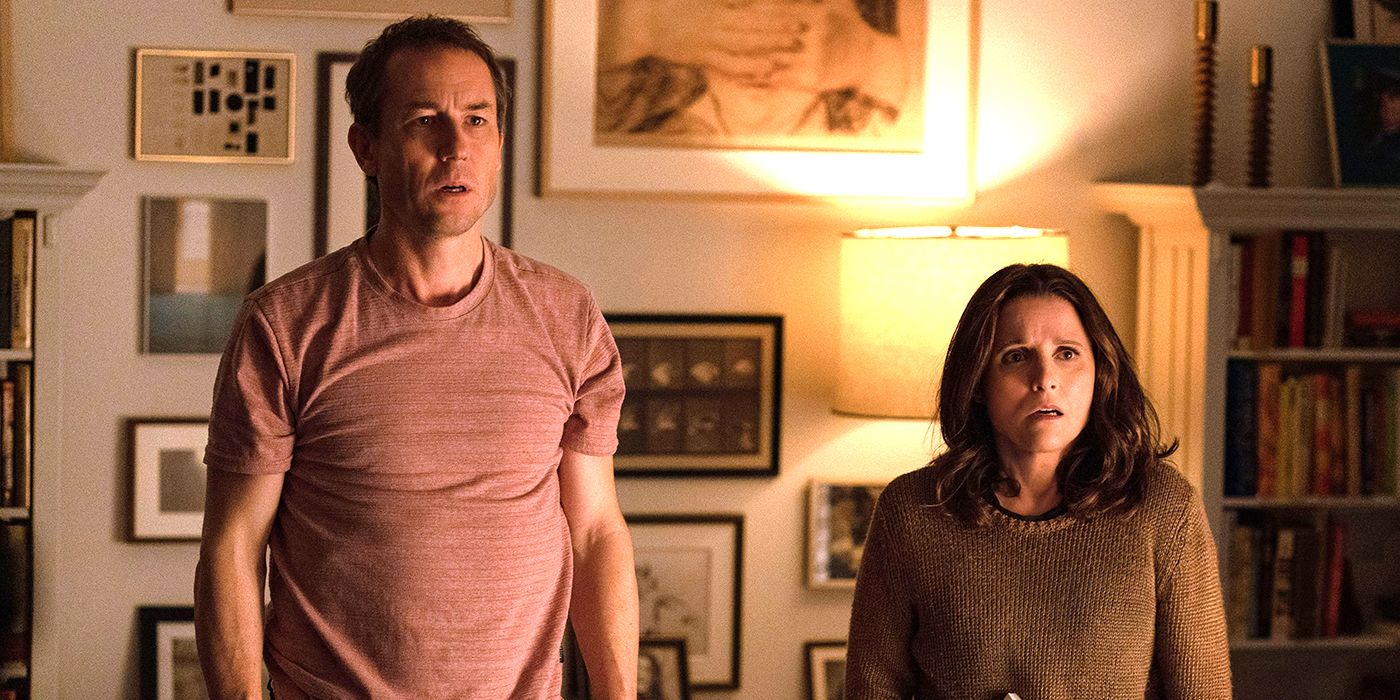 From acclaimed filmmaker Nicole Holofcener comes a sharply observed comedy about a novelist whose longstanding marriage is suddenly upended when she overhears her husband give his honest reaction to her latest book. A film about trust, lies, and the things we say to the people we love most.
Check out our other You Hurt My Feelings interview with Julia Louis-Dreyfus and Tobias Menzies as well.
You Hurt My Feelings hits theaters on May 26.