Elizabeth Henstridge, who played Jemma Simmons on Agents of SHIELD, is set to direct a Gotham Knights episode. While the Arrowverse winds down on The CW, the network still has a new DC TV show coming up this year. Without any ties to the video game of the same name, Gotham Knights is premiering on March 14, right after Superman & Lois. From Batwoman writers/executive producers, Gotham Knights follows Bruce Wayne's adoptive son and several children of Batman's enemies. Despite coming from Batwoman creatives, the show is not a spinoff as it has no ties to the Arrowverse. Gotham Knights is one of the few DC TV shows that will air on The CW this spring.
The Gotham Knights TV show is currently in the midst of production on season 1, with only a few more episodes left to shoot. One of the final episodes still filming is being directed by a familiar Marvel Cinematic Universe star. Natalie Abrams, who is one of Gotham Knights' creators and co-executive producers, shared on Twitter that Henstridge is directing episode 10. Henstridge, who played Jemma Simmons on Agents of SHIELD for seven seasons, directed for DC TV before as she helmed a Superman & Lois season 2 episode. There is currently no set air date for when episode 10 will air on The CW. Check out Abrams' post below:
RELATED: Everything We Know About Gotham Knights' Batman Spin-Off
Which DC Characters Are In Gotham Knights So Far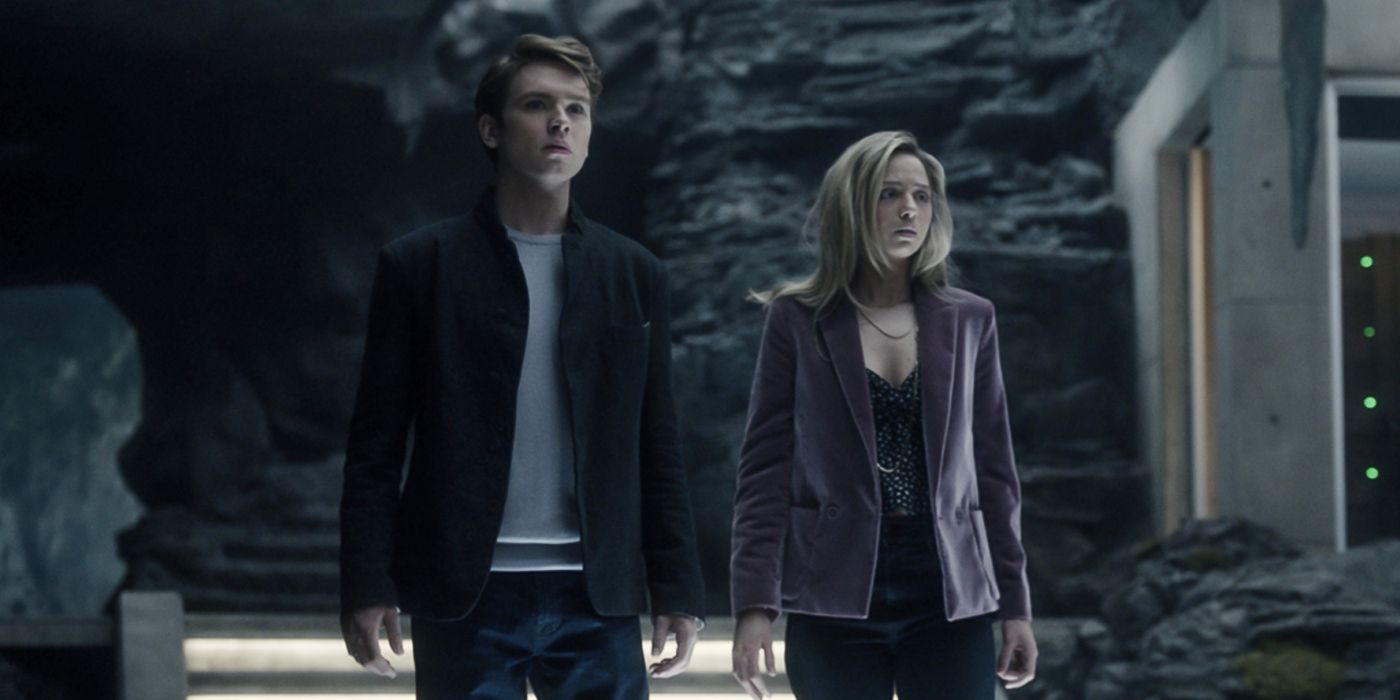 Despite not pulling from the video game, Gotham Knights has a similar premise in that it will follow the next generation of heroes. After Bruce gets mysteriously murdered, his adoptive kid Turner Hayes gets framed for his father's death. While Turner is an original creation for the series, there will be a number of DC Comics characters on Gotham Knights who also get framed. One of them is Stephanie Brown, played by Anna Lore, who is better known as Spoiler in the DC Universe and the Cluemaster's daughter.
Two other teenagers that will be framed for the Dark Knight's death are the siblings Cullen (Tyler DiChiara) and Harper Row (Fallon Smythe). Another DC character making their way into Gotham Knights is Duela (Olivia Rose Keegan), better known as Joker's daughter. While he won't be Two-Face at the show's start, Supernatural star Misha Collins is bringing Harvey Dent to life before becoming the iconic Batman foe. In the beginning, Harvey will still be the Gotham City district attorney. The Gotham Knights pilot will also see Batman before he dies in some capacity.
Before 2022 ended, Gotham Knights also tapped Damon Dayoub as Lincoln March, a minor DC character with potential big ties to Bruce. In the comics, Lincoln claimed to be Thomas Wayne Jr., Bruce's lost brother, with ties to the Court of Owls. Lincoln ended up operating as Owlman, not to be confused with the Earth-3 character. The TV show version will see Lincoln as a "charismatic, self-made industrialist with designs on becoming Gotham's next mayor." There will likely be other DC characters popping up in Gotham Knights season 1 that have yet to be announced. Time will tell how Gotham Knights do on The CW as a DC TV show when it premieres on March 14.
MORE: The New Batman Spin-Off Is Already Changing Joker's Daughter Origin
Source: Natalie Abrams/Twitter