Mohamed Abdelhamed has a brand-new look as he welcomes 2023 without Yve Arellano, following the 90 Day Fiancé season 9 couple's controversial split. Mohamed, a 25-year-old from Egypt, was the first one to message Yve, a 48-year-old American woman, on Instagram after falling for her bikini body. Mohamed and Yve met in his country, got engaged, and married on the show, even though Yve felt like Mohamed had changed. There were rumors of him having a new girlfriend even before the finale. Once the Tell-All exposed him, Yve filed for divorce from Mohamed.
Single mom Yve has been allowing herself to heal after the nasty breakup. And then there's Mohamed, who's returned to Instagram to show off his makeover. The Alexandria native had disappeared from social media for the longest time since fans found out about how he cheated on Yve and even got her arrested due to his domestic abuse claims. For his first post of 2023, Mohamed shared a video of himself in a salon chair. 90 Day Fiancé cast member Mohamed was being filmed to reveal his fresh fade. "The best way to start the new year," he wrote in his caption, while tagging the barbershop. Now, Mohamed doesn't talk about his past but the future that he's looking forward to which, to fans, is still murky.
Related: Why 90 Day Fiancé Fans Are Divided Amid Yve & Mohamed's Messy Breakup
Mohamed Tells 90 Day Fiancé Fans Where He Lives In The US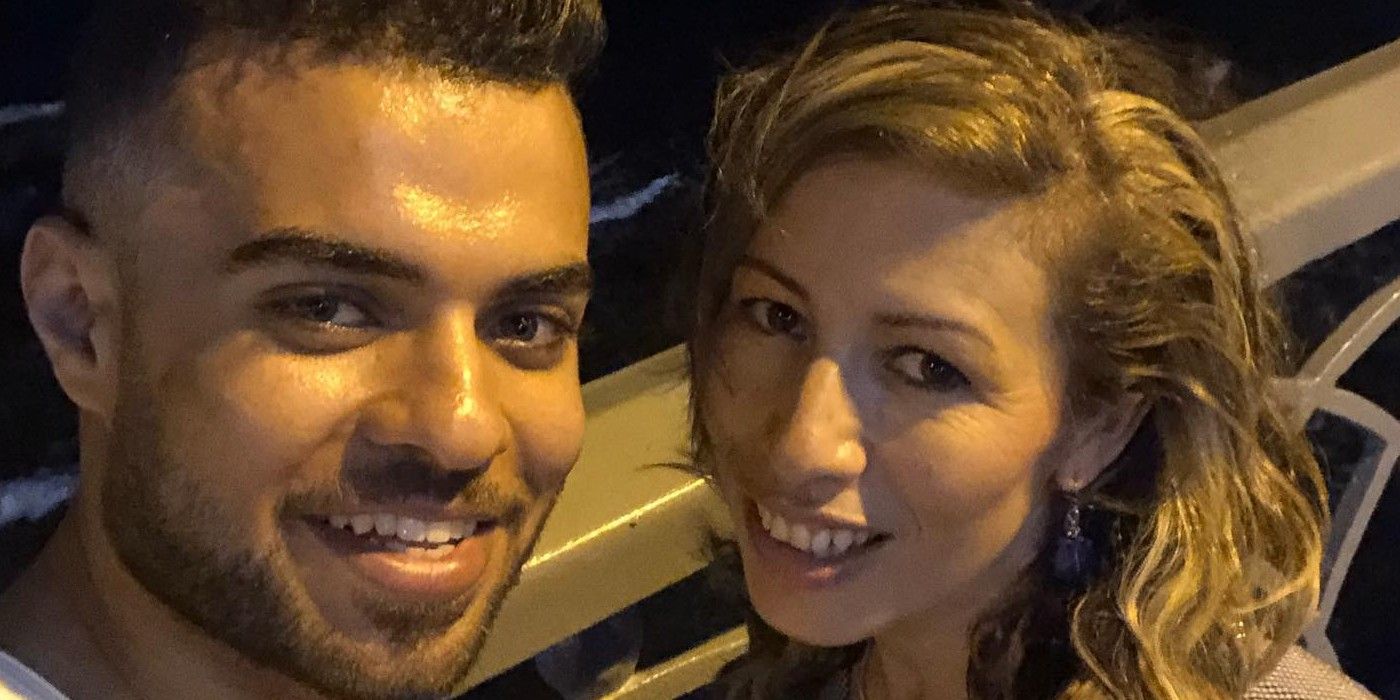 TLC star Yve is a resident of Albuquerque, New Mexico. When Mohamed moved to the U.S. he was staying in her house with her son Tharan from a previous relationship. Tharan is 12 years old and has autism, Down syndrome, and stage 2 kidney disease. By August 2022, fans read about 90 Day Fiancé celeb Mohamed moving out of Yve's Albuquerque home. He was then supposedly staying with two of his friends that lived close by. However, the salon that Mohamed visited for his haircut is based out of Cleveland, Tennessee.
When Yve filed for divorce, Mohamed shared a video of him in Egypt. Fans assumed Mohamed returned to his home country out of embarrassment. Meanwhile, Yve's legal team also hinted at trying to get Mohamed deported. Mohamed has been accused of immigration fraud and attempting to get a Green Card, and there might be a chance he's blacklisted from future entry into the United States. But 90 Day Fiancé star Mohamed has been living a comfortable life in America. He recently even gave fans a tour of his home.
Mohamed has been trying to make a living as an influencer after earning reality TV fame. He claims he's been doing more than one job and working hard for his money. His Instagram profile also has Mohamed calling himself a fitness model, so it's likely that's what he wants to do as a career in the future. Fans never really felt any sympathy towards Mohamed from the start, and lost respect for him because of his split, so it seems unlikely that the network will rope Mohamed in for a 90 Day Fiancé spin-off anyway.
More: 90 Day Fiancé: The Shadiest Things Mohamed Has Said Since Yve Split
Source: Mohamed Abdelhamed/Instagram