90 Day Fiancé fans are calling out "Big" Ed Brown, after finding a subreddit he presumably created about himself. Big Ed first appeared on 90 Day Fiancé: Before The 90 Days season 4, when he flew to the Philippines to meet his online girlfriend Rose Vega. Unfortunately, Ed and Rose did not end up working out, so he later returned for 90 Day: The Single Life, where he became engaged to his on-and-off love interest Liz Woods. Ed and Liz most recently appeared on 90 Day Fiancé: Happily Ever After? season 7, where they struggled to make their relationship work and eventually chose to live separately to work on things.
Ed is notorious among 90 Day Fiancé fans for being condescending and self-centered, so they were quickly suspected that Ed was the creator of a subreddit focused solely on himself. Reddit user wildfloweroll began a thread and wrote, "Narcissist made a subreddit for himself?" The subreddit's profile picture was a cartoon selfie of Big Ed, and there were only 454 members total. The description explained that the purpose of the subreddit was to support Big Ed, and described him as a "twitch streamer and all round goofer." Fans immediately assumed that Ed was the creator of the subreddit, as the majority of viewers would not describe him so positively.
Related: 90 Day Fiancé: Reasons Big Ed Will Never Marry Liz Woods
90 Day Fiancé Fans Find Ed To Be Self-Centered and Disturbing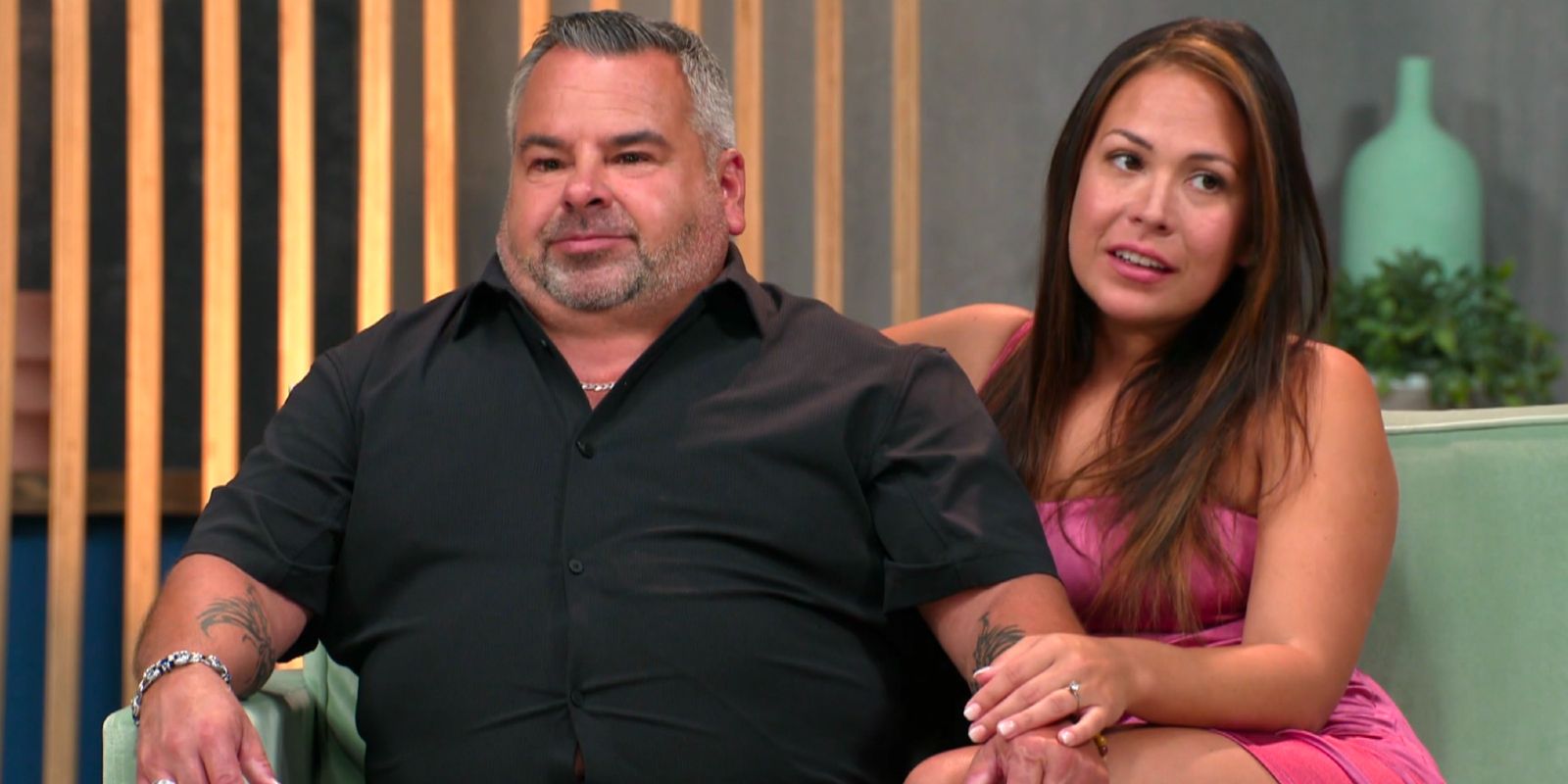 90 Day Fiancé fans have disliked Ed for some time, partly because of how full of himself he is. Ed has dozens of cartoon selfies of himself around various places in his house, which is the same picture that is on the profile of the subreddit. The 90 Day Fiancé star also has a tattoo of the same cartoon imitation on his leg. Reddit user leviathab13186 referred to this and commented, "In all the clips he has picture and 'logo' all over his house. He's mentally unstable and is the definition of a narcissist." While some users in the comments suggested that it was possible the subreddit was created by a fan, the majority disagreed, as they know how self-absorbed Ed can be.
In addition to being self-centered, 90 Day Fiancé fans also find Ed's behavior to be downright disturbing. Ed has treated both Liz and Rose terribly, yet always plays himself out to be the victim. Ed has a habit of pursuing women who are much younger than him and luring them in, only to berate them and make them feel like they are always at fault. This is what caused many fans to initially dislike Ed, which further leads them to believe that a fan did not create the subreddit, as Ed has very few fans in the 90 Day Fiancé world.
While 90 Day Fiancé fans do not care for Ed, producers love to cast him because his storylines are just so outrageous and bizarre. Fans initially expressed disgust toward Ed after he embarrassed Rose about not shaving her legs and having bad breath on Before The 90 Days, but this did not stop Ed from being re-cast on multiple other seasons. Ed does not seem to have changed with Liz, as he even kicked her out of his house knowing that she did not have a place to go. While fans may be fed up with Ed, it is likely that he will appear on another spin-off at some point in the future due to the ratings he brings in.
More: 90 Day Fiancé: How Rose Vega's Life Changed Thanks To Big Ed Brown
Source: u/wildfloweroll/Reddit