Film noir is one of the most valued genres in cinema. Together with its successor, neo-noir, the genre swept the globe and brought about some of the most intriguing and fabulous movies. Many filmmakers in Asia got the note and started making their versions of noir, perfectly blending genres and tropes.
RELATED: Essential Japanese Filmmakers You Should Know
The list of Asian noir and neo-noir films is long and can take a while to go over. But, there are examples of how the genre changed and influenced filmmakers over the years. Some remarkable features represent the best of the genre from Asia, unique in their representation and creation. For lovers of noir, it's like Christmas all over again.
'Stray Dog' (1949) – Japan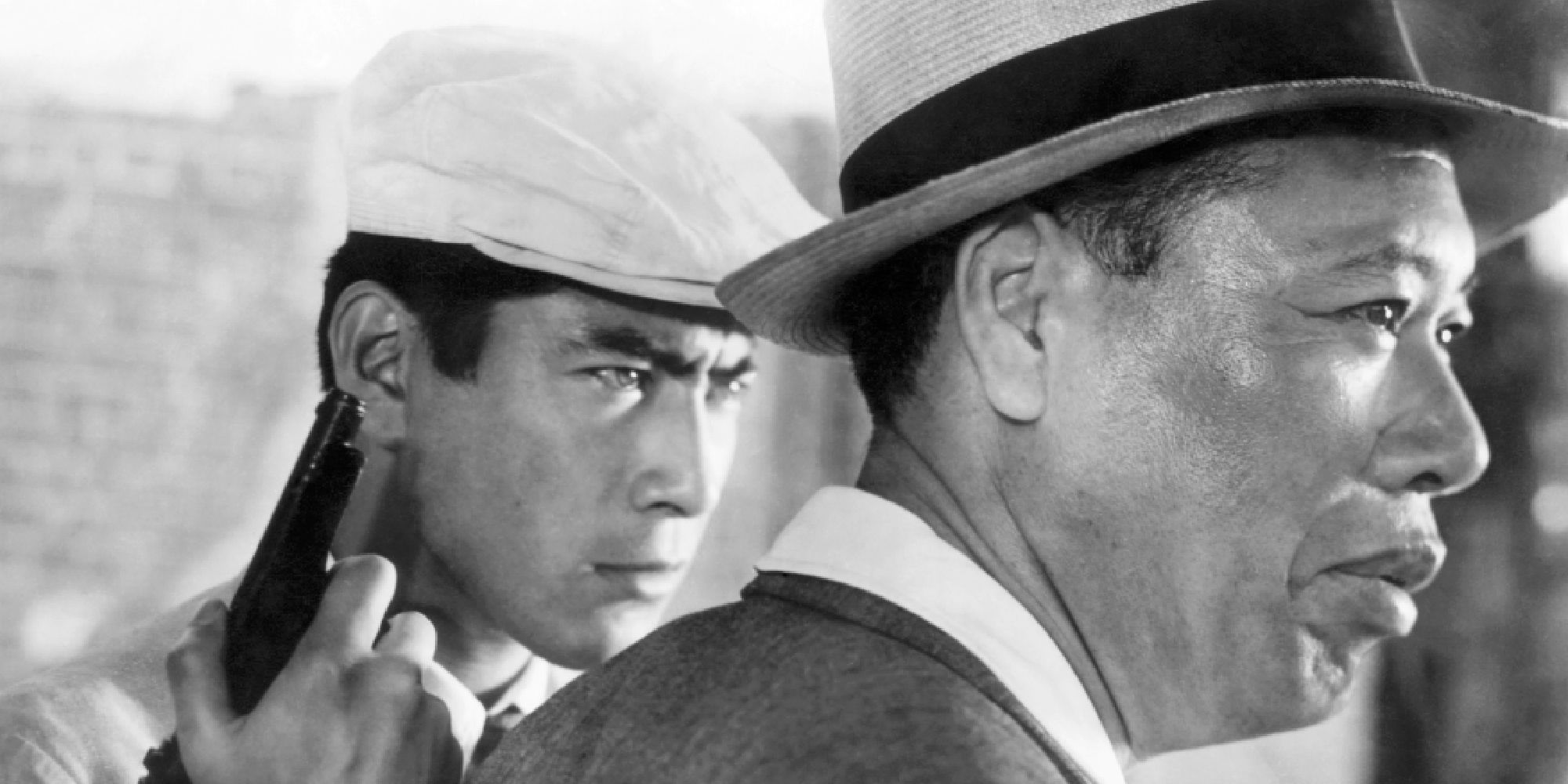 Stray Dog (Nora Inu) is among the most legendary collaborations between Akira Kurosawa and Toshiro Mifune. Together, the two greats made sixteen feature films, and Stray Dog is the third in that collaboration, and also one of Kurosawa's non-samurai movies. Mifune plays a detective who loses his gun in the slums of Japan and is on a desperate search for it.
Akira Kurosawa said that the movie was inspired by a real-life detective who wrote a novel about losing his firearm. Although the novel wasn't published, Kurosawa thought it would make a great film. It's one of his most critically acclaimed features, although he called it "too technical." Fans of classic noir will agree this movie is worth every praise.
'Zero Focus' (1961) – Japan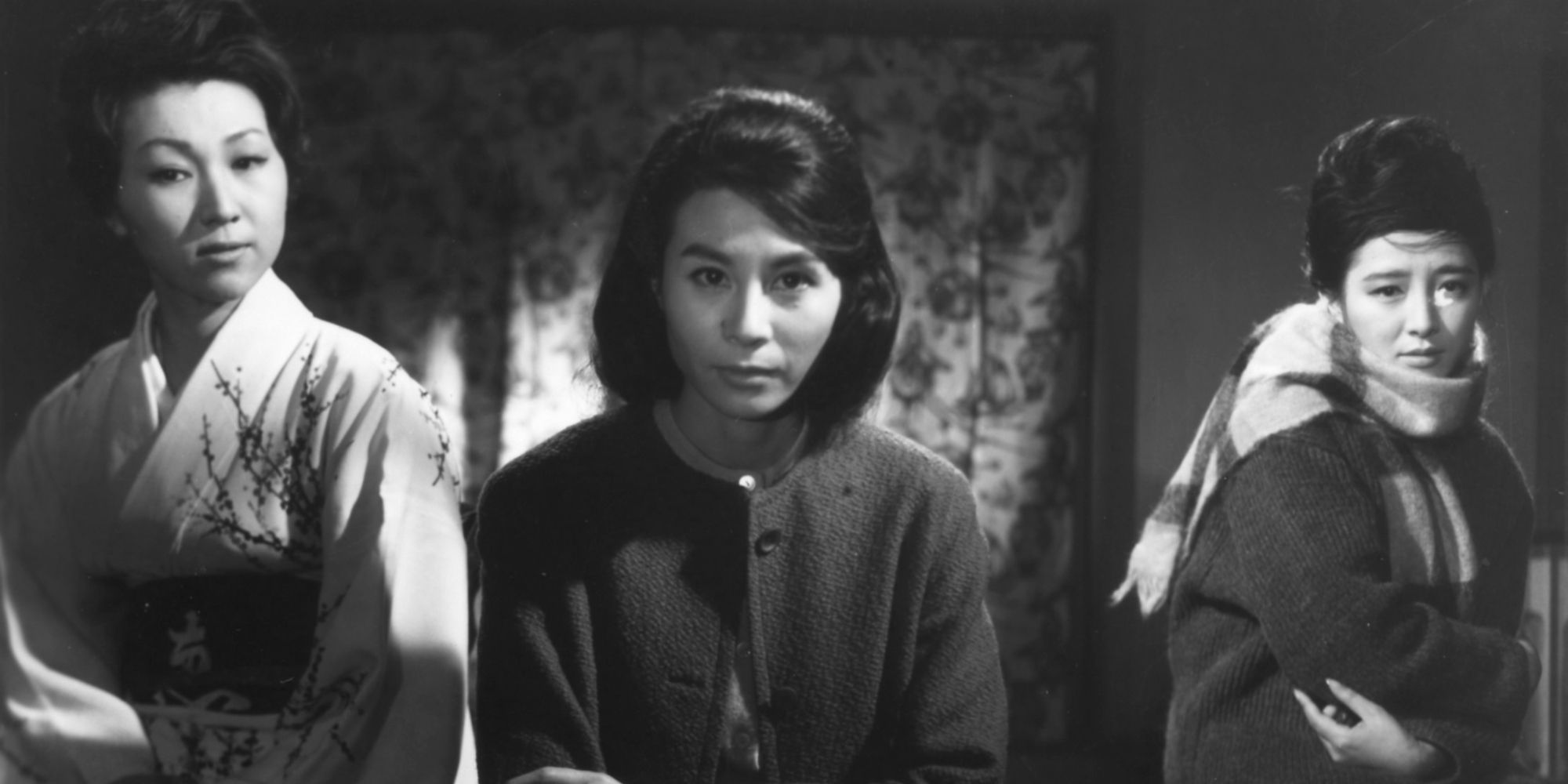 The golden age of Japanese crime films started in the post-war era; colorful posters, Western fashion and movie titles that resemble James Bond sequels were all the rage during the early 1960s. Zero Focus (Zero No Shouten) is one of those films, except it introduces a mystery and lots of suspense into the mix.
The story revolves around Teiko (Yoshiko Kuga) and her search for her missing husband. She follows some hidden clues and postcards to possibly discover his whereabouts, thus stumbling upon more than she can handle. This exceptional thriller is female-led and seems to bear a heavy influence from Hitchcock, especially Vertigo.
'The Bad Sleep Well' (1960) – Japan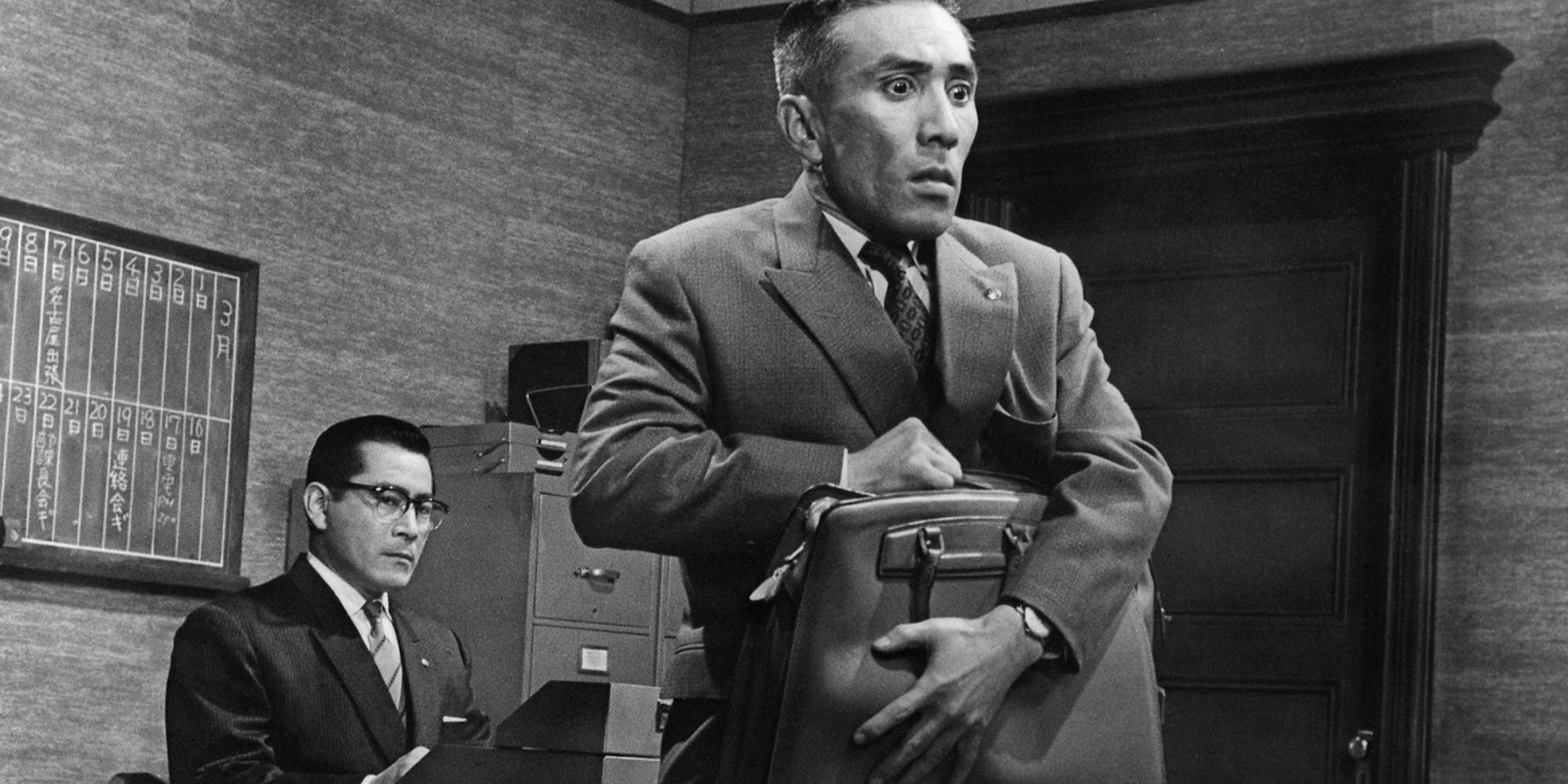 Another legendary Kurosawa and Mifune collab, The Bad Sleep Well (Warui Yatsu Hodo Yoku Nemuru) focuses on corporate crime and takes inspiration from Shakespeare's Hamlet. It emulates noir in the most chilling of ways, as Mifune plays the son-in-law of his company's CEO, whose intentions aren't as pure as viewers are initially led to believe.
RELATED: Underrated Movies Directed by Akira Kurosawa
His motive is revenge, and financial malfeasance and fraud are the two other suspicions circling the corporation. The Bad Sleep Well is a work of art – Kurosawa's directing is generally studied from this film, from setting the scene to allowing the actors to become the characters without saying much, or anything. This movie has a 100% rating on Rotten Tomatoes, for a good reason.
'The Housemaid' (1960) – South Korea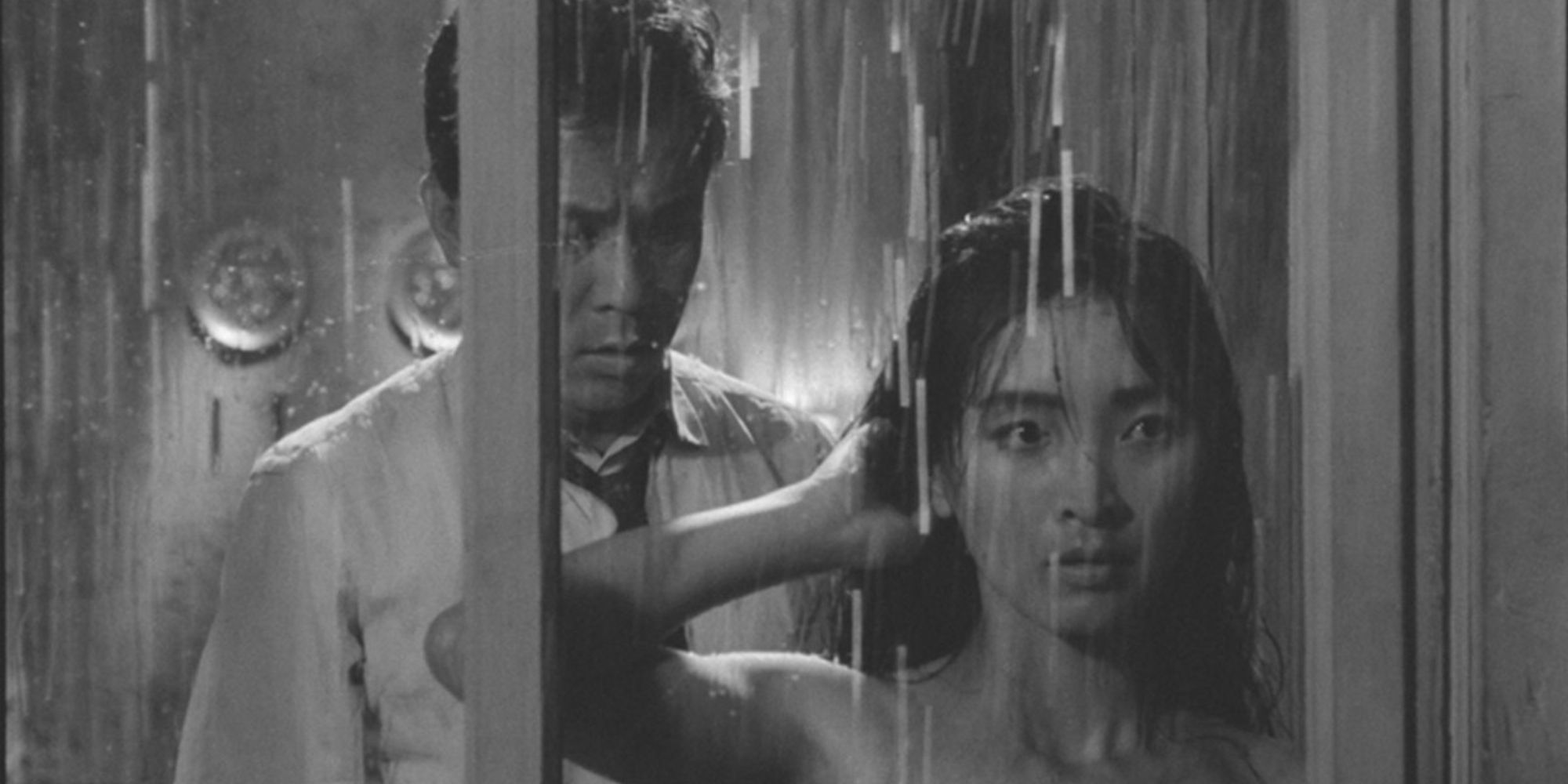 Time to leave Japan and land in South Korea, where some of the best and most prominent noir movies were made. Some publications like Nikkei went to the lengths of calling South Korean cinema the "home of noir film." In many ways, that's accurate, but their noir roots span farther back than what audiences love today.
The Housemaid (Hanyo) is an example of that. A busy family needs a housemaid, so they hire Myung-seok (Eun-shim Lee) by recommendation. However, she seems to be anything but, and her presence brings the family into a downward spiral. The movie was so shocking for its time (and even today, considering when it was made) that Eun-shim Lee was never hired again as she was considered amoral due to her role.
'Infernal Affairs' (2002) – Hong Kong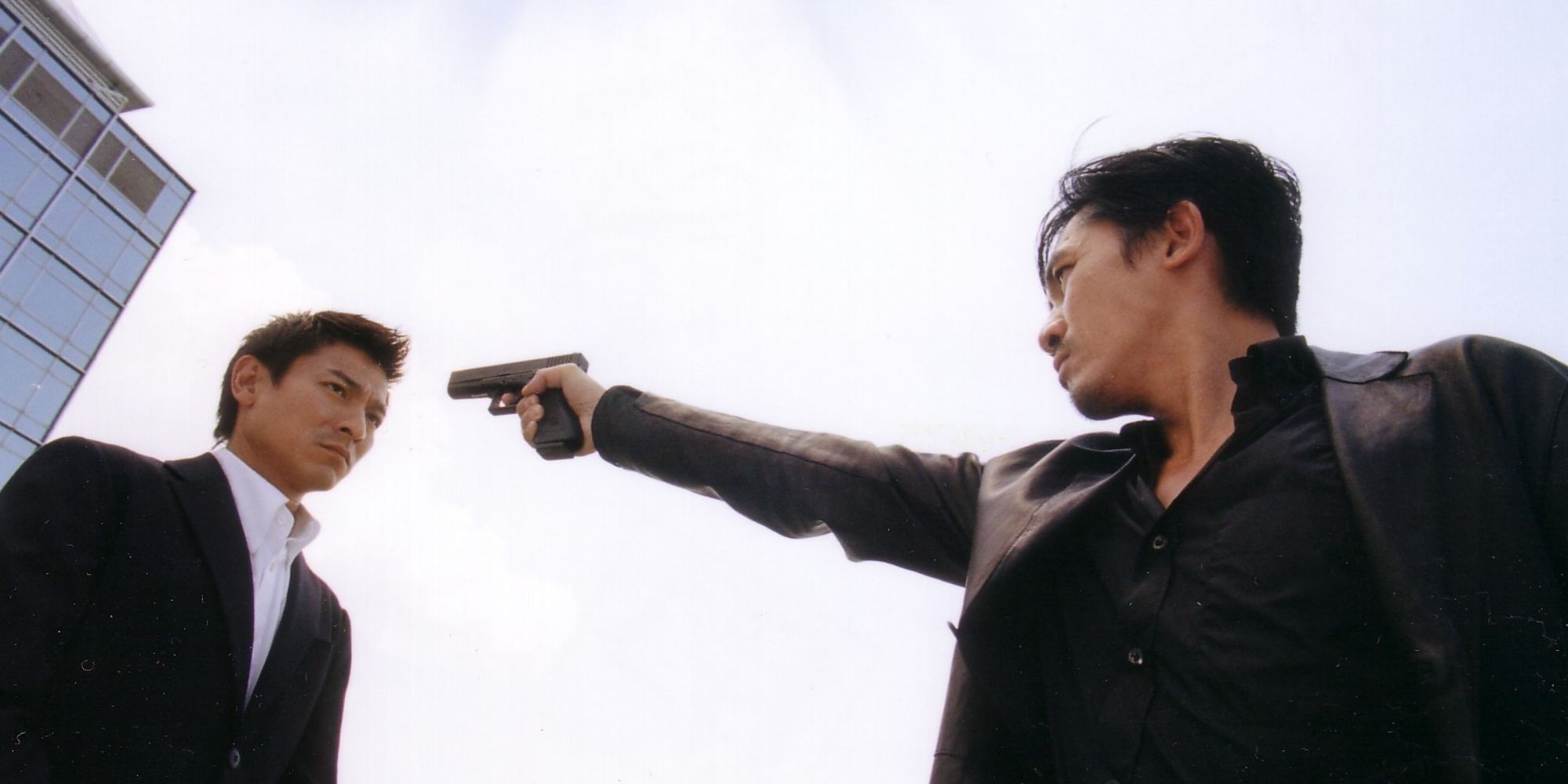 Fans of the movie The Departed may not know that it was inspired by Hong Kong's Infernal Affairs (Mou Gaan Dou). The movie is so good that anyone who's watched it recommends it more than The Departed. It is tense and full of surprises, with a stellar cast – Tony Leung and Andy Lau star as the criminal-cop combo.
RELATED: Every Wong Kar-wai Film, Ranked
Tony Leung plays the tormented mole in the police ranks, while Andy Lau portrays the fair and stern undercover officer. Their goals are the same – both need to find the mole in the places where their loyalties lie, although those lines get blurred for them more and more. This movie, together with its sequel, is one of the highest critically-acclaimed Hong Kong films of all time.
'A Bittersweet Life' (2005) – South Korea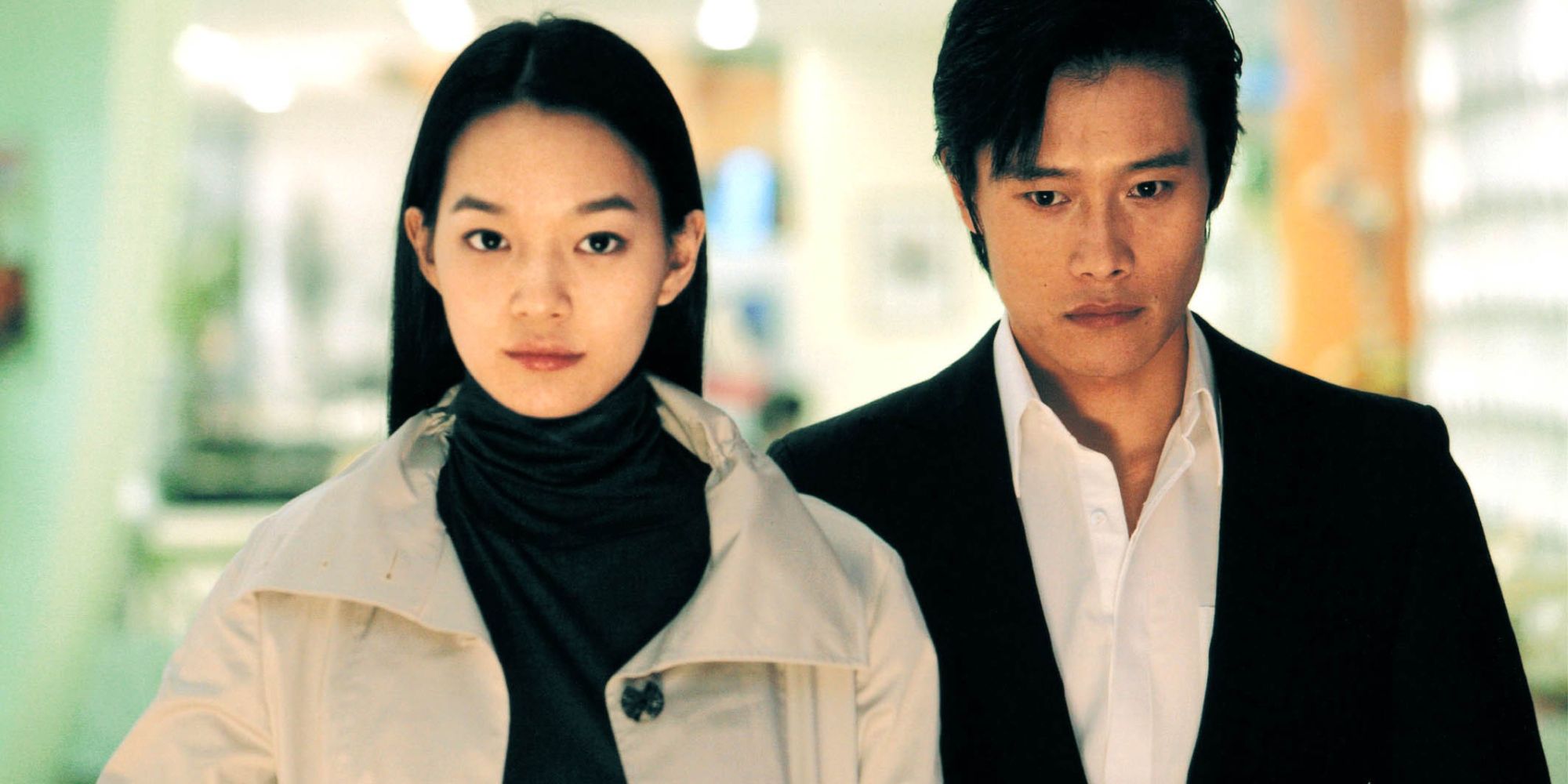 When you ask a South Korean film lover to recommend a movie, their list will usually start with A Bittersweet Life (Dalkomhan Insaeng). This neo-noir modern classic has found its way to many genre lovers' screens since it came out. Lee Byung-hun is the lead, and he plays Sun-woo, the manager of the bar La Dolce Vita and the deputy of the underground mobster Kang.
When Sun-woo fails to execute his orders and Kang finds out, his life turns upside down. It goes from the sweet life to bittersweet, as Sun-woo's motivations seem to lie in more than just fulfilling orders. This Tarantino-esque bloodshed calls for elements of noir in its quiet moments when the audience is forced to believe Sun-woo has done and is doing the right thing.
'Mad Detective' (2007) – Hong Kong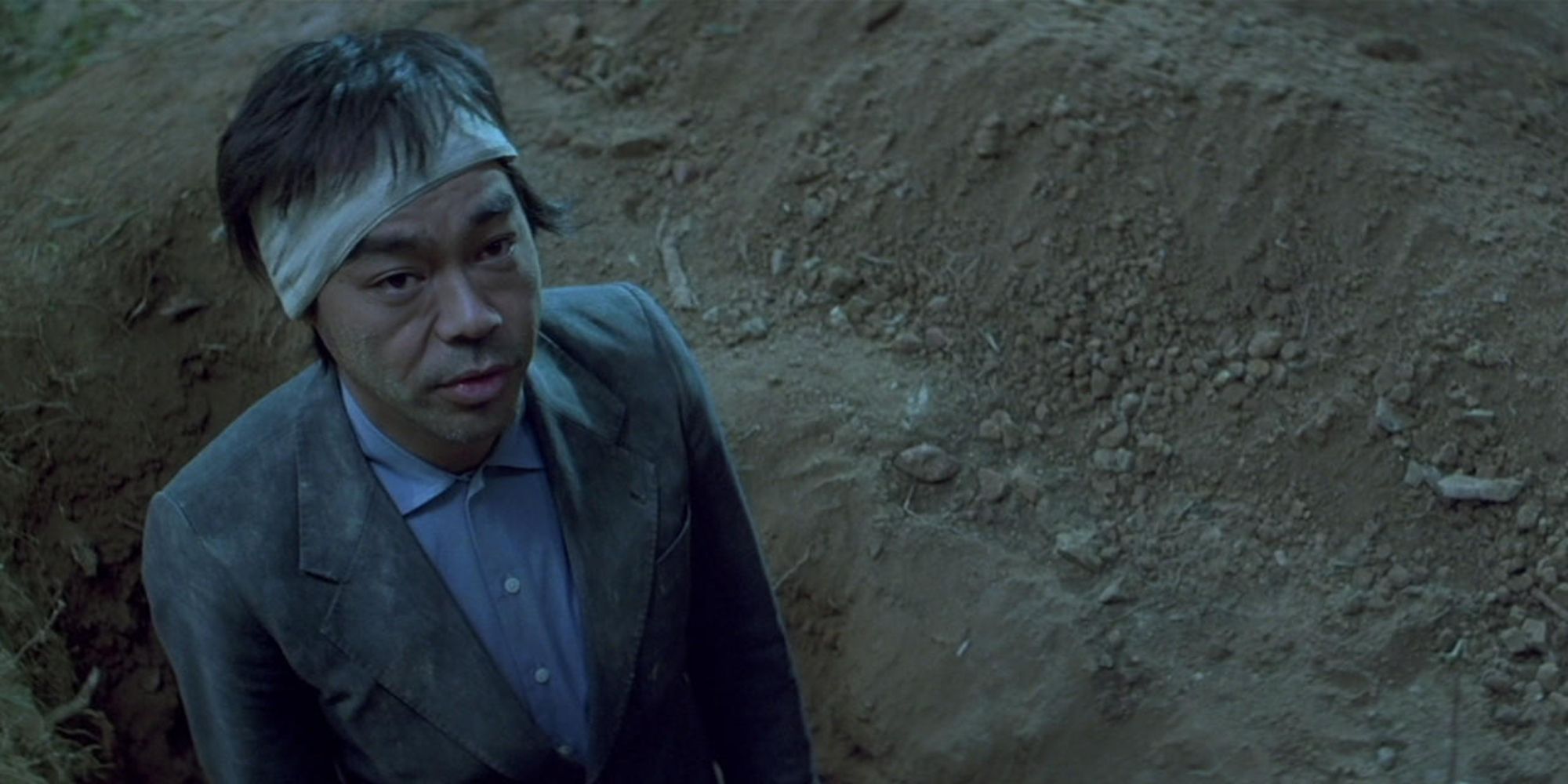 The creators of Mad Detective (San Taam) have managed to make an inventive and highly entertaining film. Former Inspector Bun (Lau Ching-wan) has fallen from grace and was forced to leave the service due to his unorthodox ways of solving crimes. However, when a police officer and his gun go missing, he's forced to help a rookie detective Ho (Andy On) find out the truth behind it.
The movie is a nod to Kurosawa's Stray Dog, but it's also a new and exceptional spin on the story. Despite some confusing details here and there, staying with the movie is recommended; it's an acting masterclass by Lau and an interesting spin on neo-noir and detective stories as a whole.
'The Chaser' (2008) – South Korea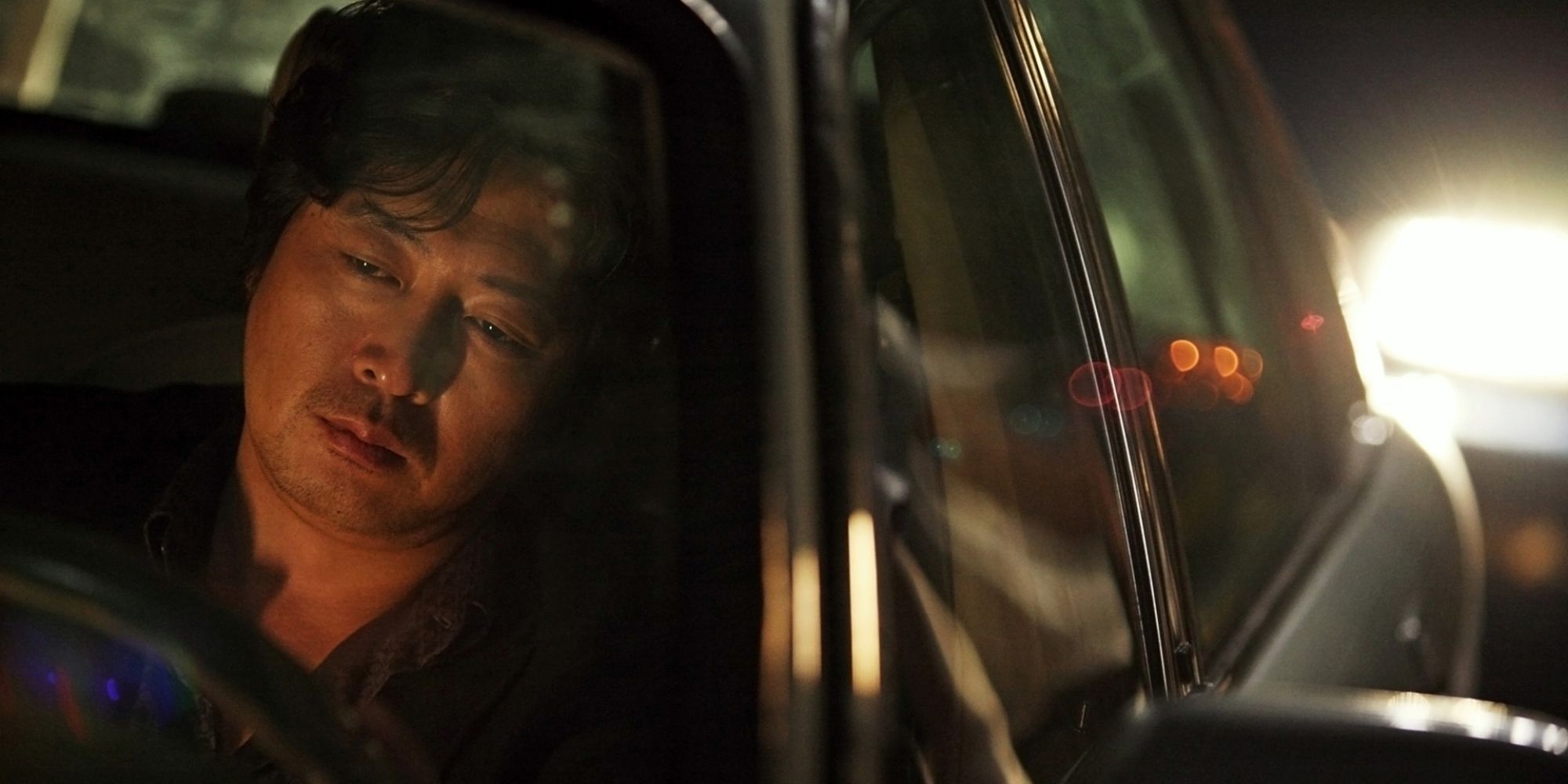 The Chaser (Chugyeokja) is another neo-noir from South Korea, but this time, it combines the noir elements with a gripping thriller. The chase against time combined with the sinister story of a corrupt cop running a prostitution ring sounds like a promising movie, and it is. The movie gives way to a unique South Korean plot-within-a-plot trope.
RELATED: Best South Korean Crime Movies Of The 21st Century (So Far)
The Chaser was released during a wave of record-breaking South Korean releases; many were made to imitate I Saw the Devil and Oldboy, and several managed to do that and one-up them at that. The two classics are no doubt an inspiration to the genre, but The Chaser deserves that title equally.
'Black Coal, Thin Ice' (2014) – China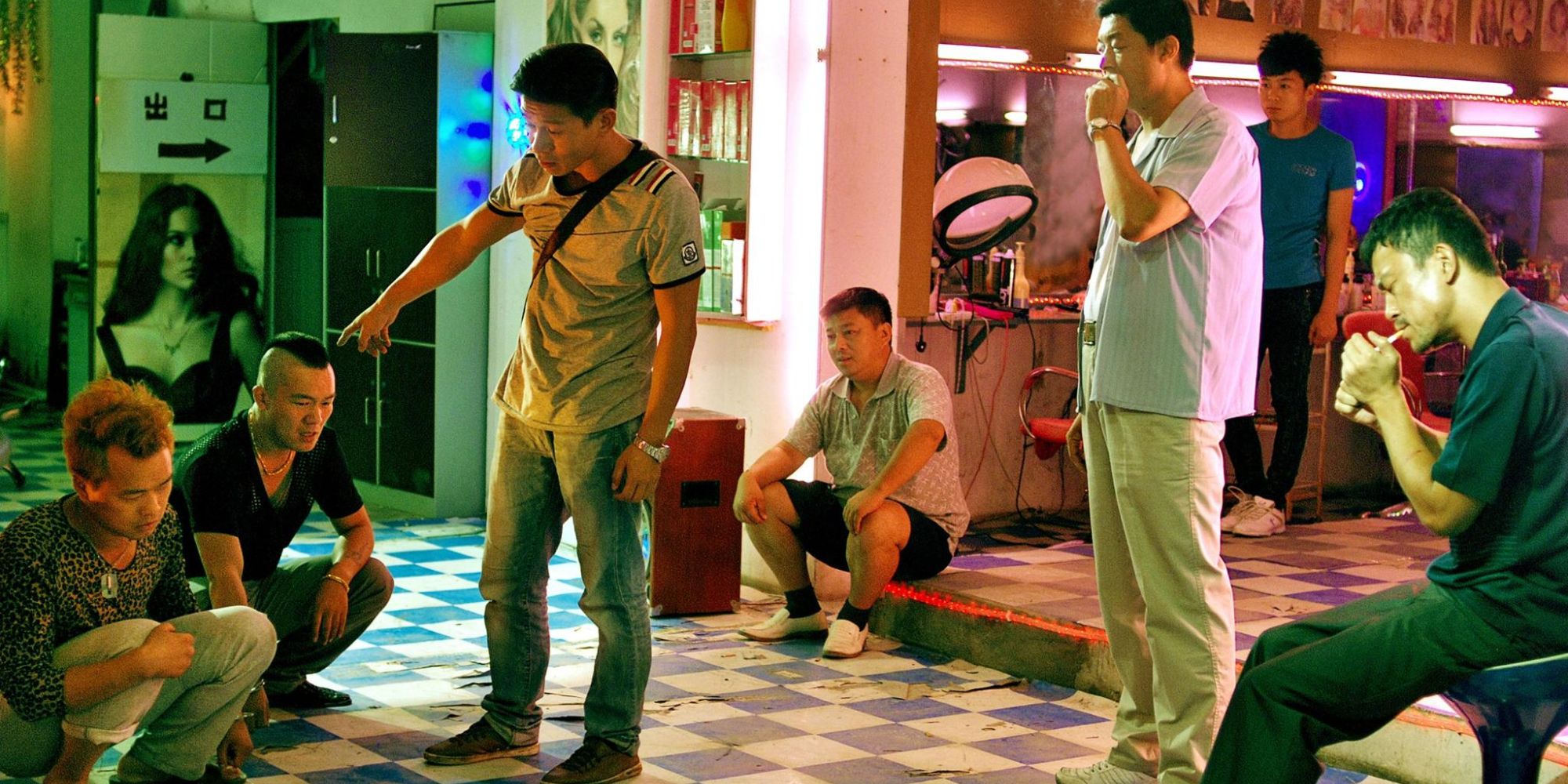 The more recent noir thriller from China, Black Coal, Thin Ice (Bai Ri Yan Huo), garnered some heavy praise after winning the Golden Bear at the Berlin Film Festival in 2014. The movie is a dark and sinister story about two ex-police officers following up on a murder case that ended their careers.
The entire movie screams noir – from the dark and seedy setting of a foggy town to the art-house-like cinematography. The entire composition, together with fantastic acting, justifies this movie's popularity and puts it on the list of the best Asian noir movies of the 21st century.
'The Wild Goose Lake' (2019) – China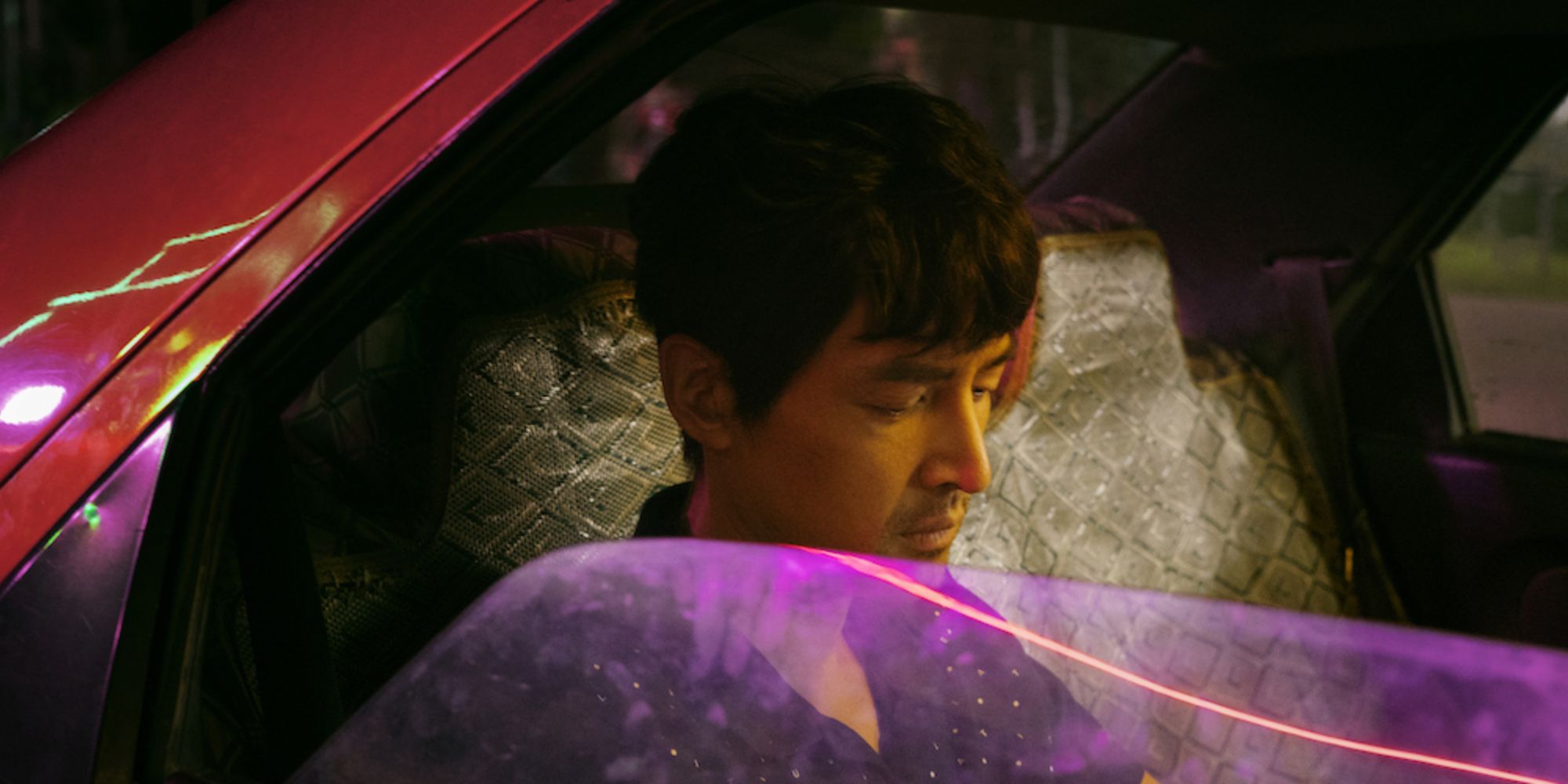 The Wild Goose Lake (Nanfang Chezhan De Juhui) has everything a noir lover wants, from a gripping story down to the lighting and cinematography. It's about an ex-criminal doing everything possible to protect his family and the woman he's interested in. The director Yi'nan Dao first delivered Black Coal, Thin Ice so spectators that watched it can guess what's in store.
Gwei Lun-mei returns as the starring female role (from Black Coal, Thin Ice) and creates fantastic chemistry with the Chinese heartthrob actor He Gu, who plays the lead. Dao himself has called The Wild Goose Lake a noir film; his inspirations are numerous heavyweights, while he manages to create his own genre.
NEXT: The Best Hollywood Remakes and Adaptations of Asian Films