The new movie Emancipation, starring Will Smith and streaming on Apple TV+, is a searing historical drama. Among other things, it brings to life, in raw, visceral detail, the horrors of American slavery and its terrible impact on the minds and bodies of those caught in its grip.
At the same time, it is also a story about survival, anchored as it is by a potent performance from Will Smith. It joins the ranks of a number of other similar movies, many of which help to illuminate this horrible time.
Django Unchained (2012)
Stream On Prime Video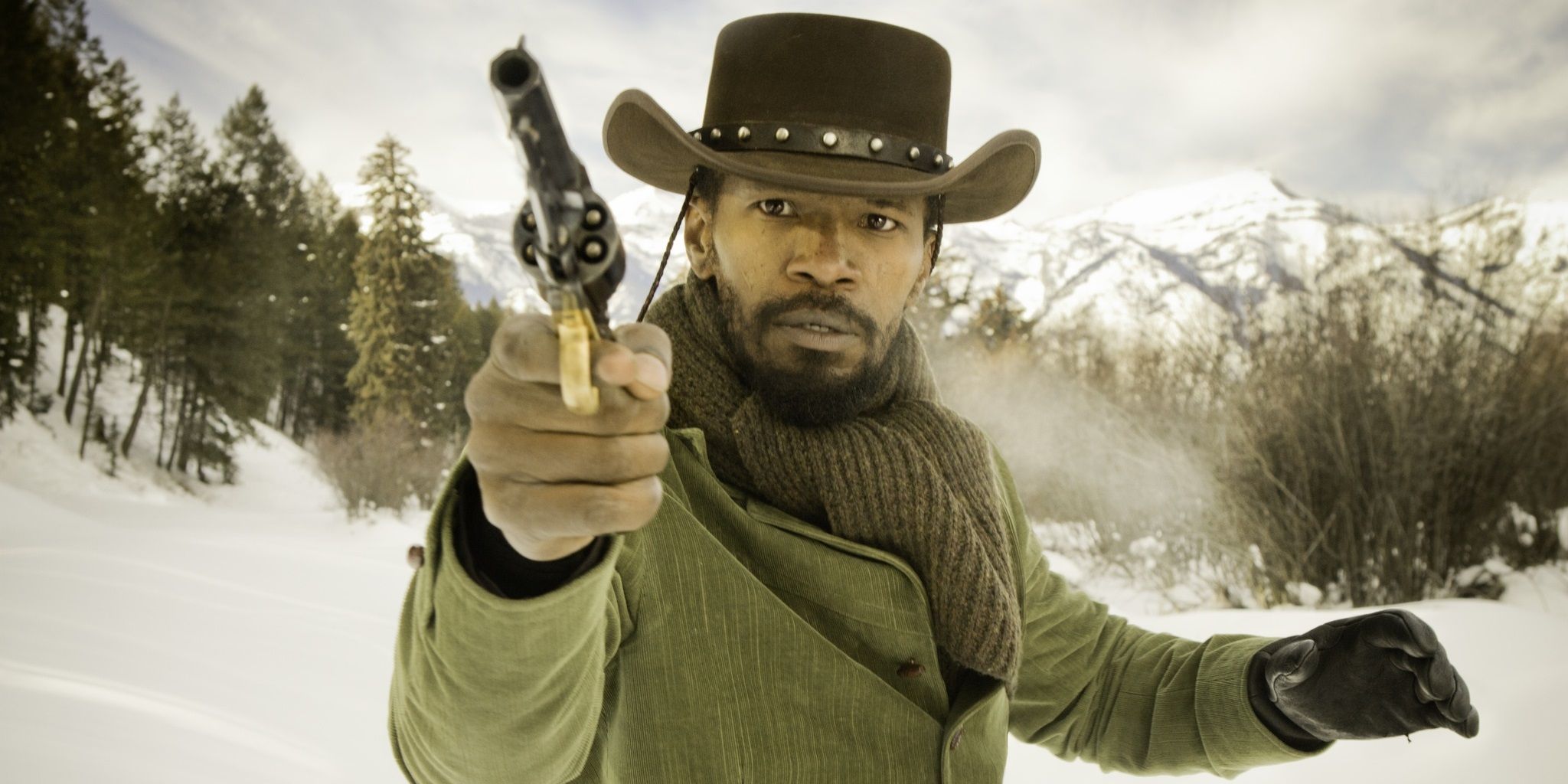 For many, Django Unchained is one of Quentin Tarantino's best movies. Filled with violence and featuring his distinctive style, it is anchored by a career-best performance by Jamie Foxx.
Related: The Most Dangerous Character In Every Tarantino Movie
Of course, the movie doesn't shy away from the brutality of slavery and its impact on the human spirit. However, it uses the conventions of the spaghetti western to imagine a scenario in which a slave is at last able to get revenge on those who made his life such a misery and were responsible for separating him from his wife.
12 Years A Slave (2013)
Stream On HBO Max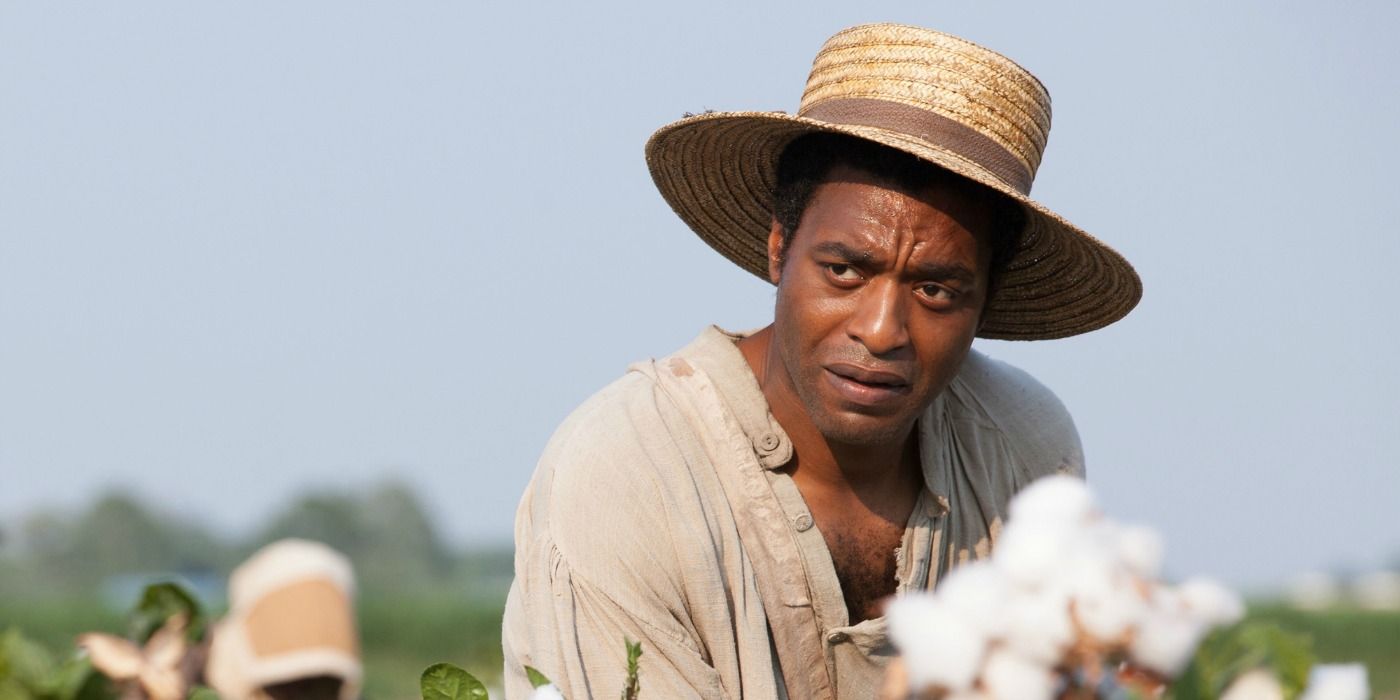 Like Emancipation, 12 Years a Slave is a film about both the horrors of slavery and about the unquenchable nature of the human spirit. What makes it particularly affecting is that it focuses on a free African American man who, after being kidnapped in New York, is sold into slavery.
The fact that it is based on a true story gives it a raw, emotional authenticity. And, while it doesn't shy away from showing just how cruel slavery was, it also gives its main character a happy ending. It's no wonder that, for many, it remains one of the best movies of the 2010s.
Harriet (2019)
Stream On HBO Max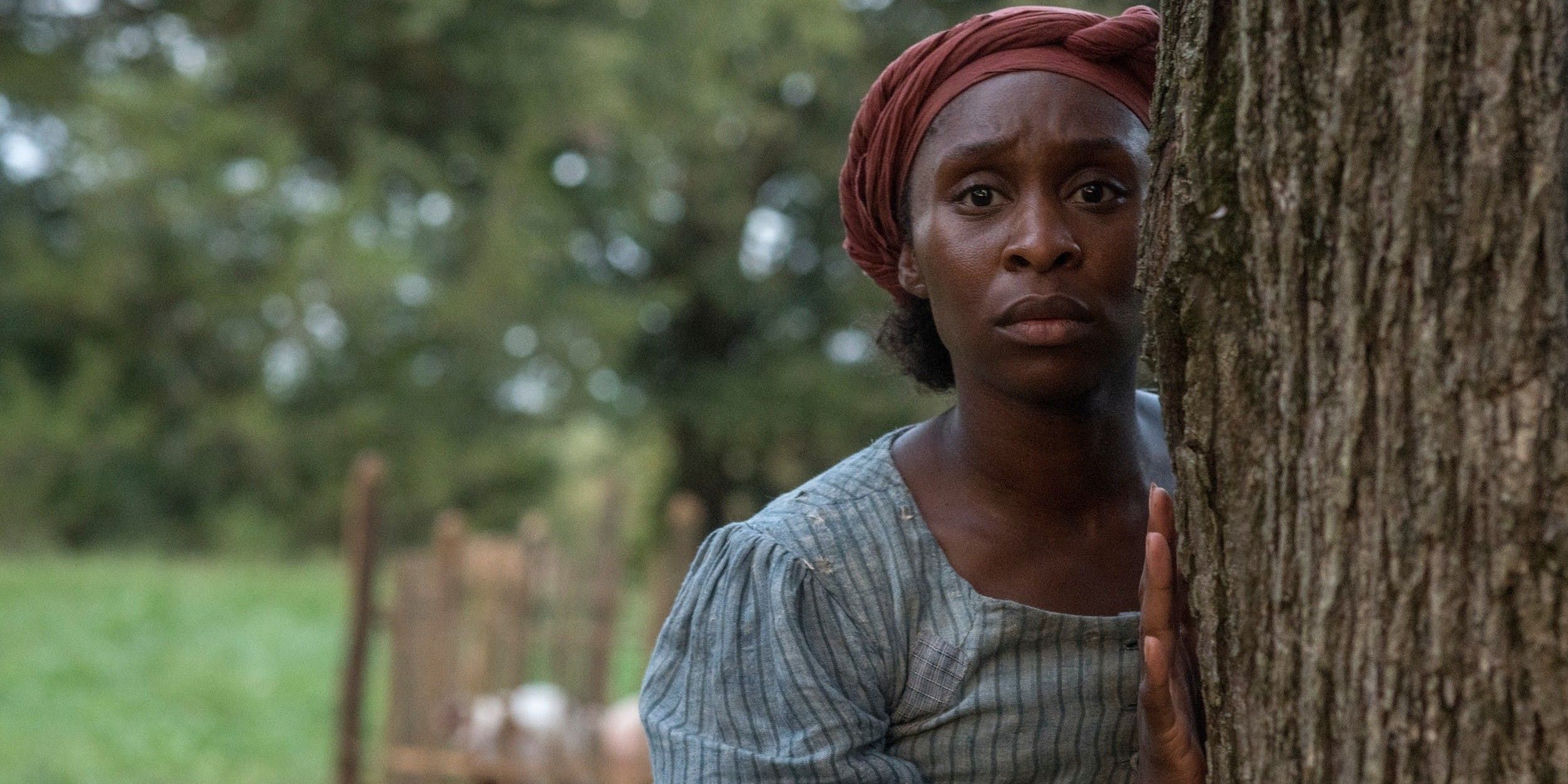 Hollywood is filled with many great biopics, and Harriet deserves to be seen as one of these. After all, it depicts the life of Harriet Tubman, one of the most notable figures in the movement to free African Americans from the horrors of slavery.
Like Emancipation and many similar movies, it is grounded in a powerful realism. What's more, it also features a very powerful performance from Cynthia Erivo, who digs deep to give viewers insight into the soul of this extraordinary woman. What's more, its propulsive narrative keeps the viewer invested and interested from the first frame to the last.
If Beale Street Could Talk (2018)
Stream On Netflix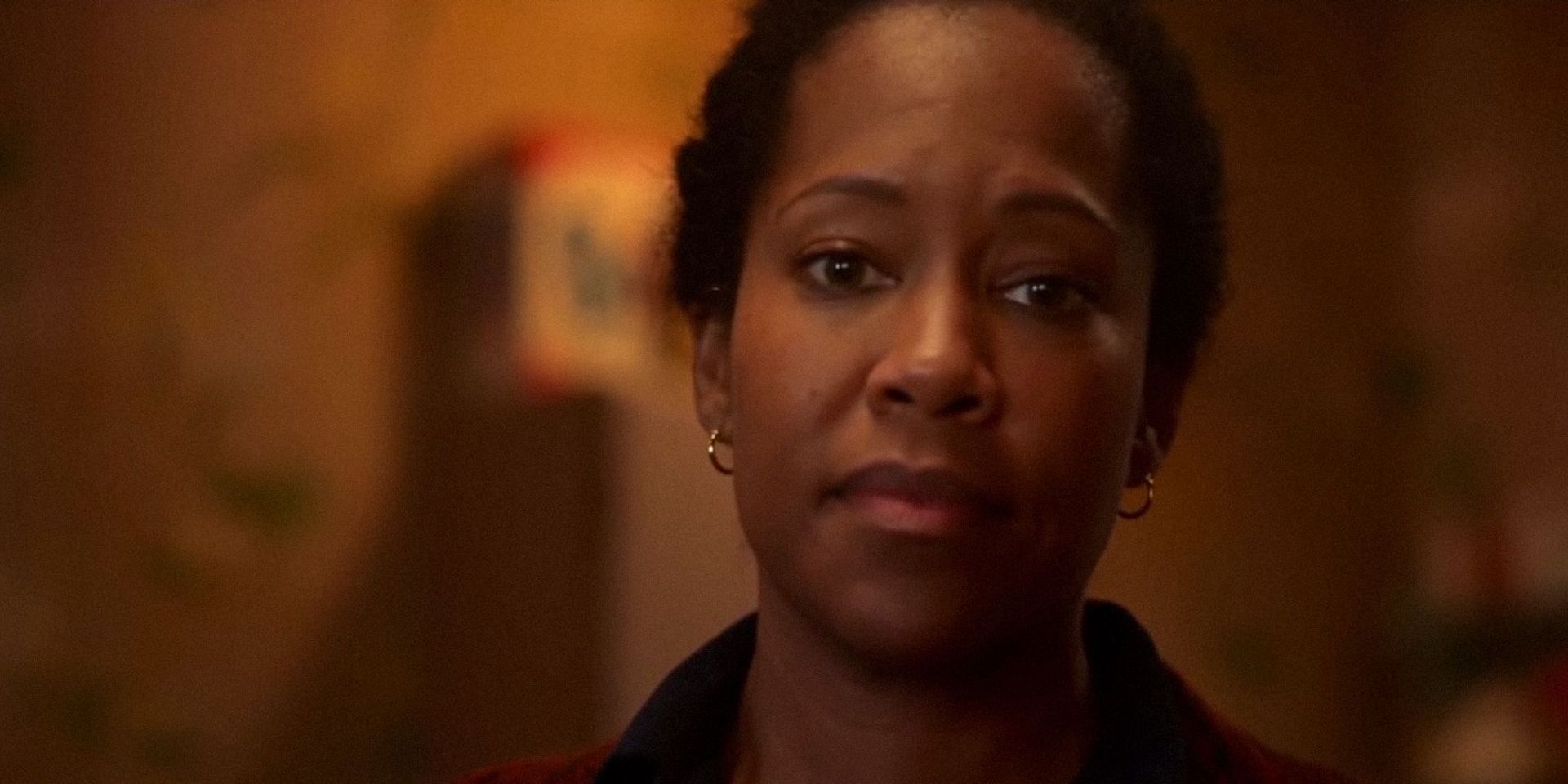 Emancipation is one of those films which will, in future, become necessary viewing for those who want to understand the history of race in America. While set in a more recent part of American history – the 1970s – If Beale Street Could Talk accomplishes something similar, focusing on a young African American man falsely imprisoned for a crime he didn't commit.
It's a film that manages to be both visually and emotionally evocative, and while it doesn't shy away from the more sinister side of its story, it also shows the enduring power of love. Its last shot – beautiful and haunting and tragic – is one that will stay with the viewer long after the film ends.
The Birth Of A Nation (2016)
Stream On Prime Video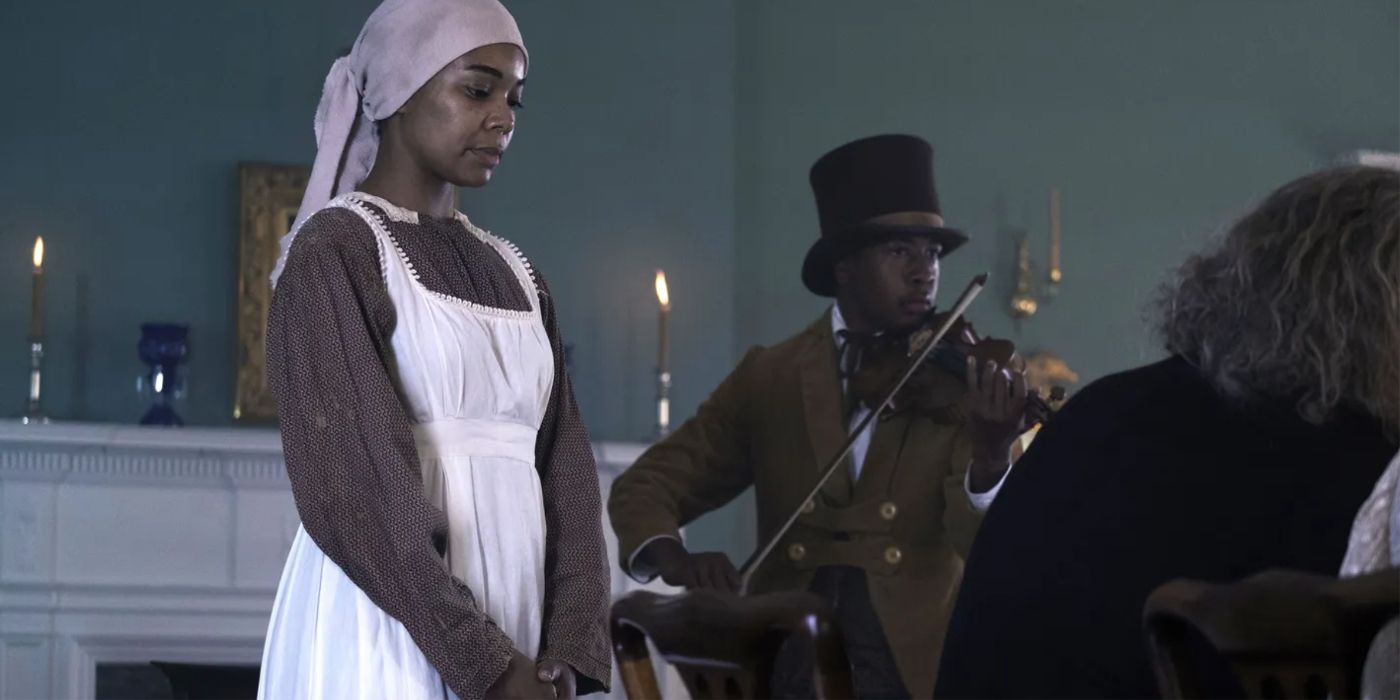 The Birth of a Nation is an extraordinary period drama. Drawing its title from the notoriously racist epic from director DW Griffith, it focuses on the slave rebellion led by Nat Turner, one of the most important of such uprisings in the history of the United States.
Like Emancipation, it is one of those films which features both very strong writing and an electrifying performance from Nate Parker (who also wrote and directed it). Rigorously grounded in history and weaving in a religious message, it is one of those movies which truly sheds light on an important moment in history.
Lincoln (2012)
Stream On YouTube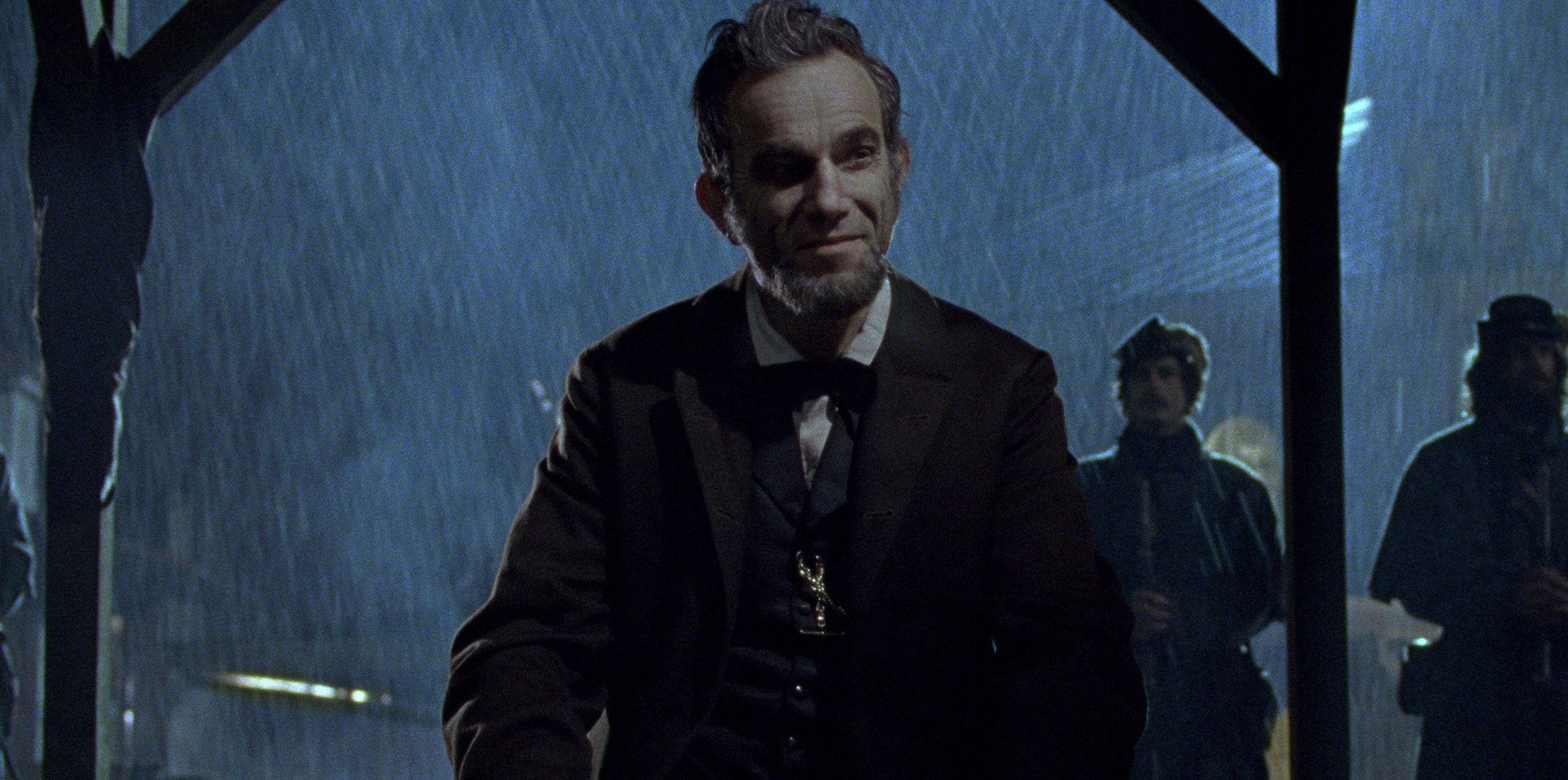 Throughout his career, Steven Spielberg has an almost uncanny ability to move through different genres. With Lincoln, he gives viewers a sweeping and moving portrait of Abraham Lincoln, and it allows for a nuanced understanding of his own contributions to the passage of the Thirteenth Amendment.
RELATED: Every Steven Spielberg Movie Ranked From Worst To Best
As is the case with Emancipation, Lincoln is a movie grounded both in rich historical detail and a great performance, in this case one delivered by Daniel Day-Lewis. It is a biopic that doubles as an epic, providing a rich and complex experience of one of the most pivotal moments in American history.
Amistad (1997)
Stream On YouTube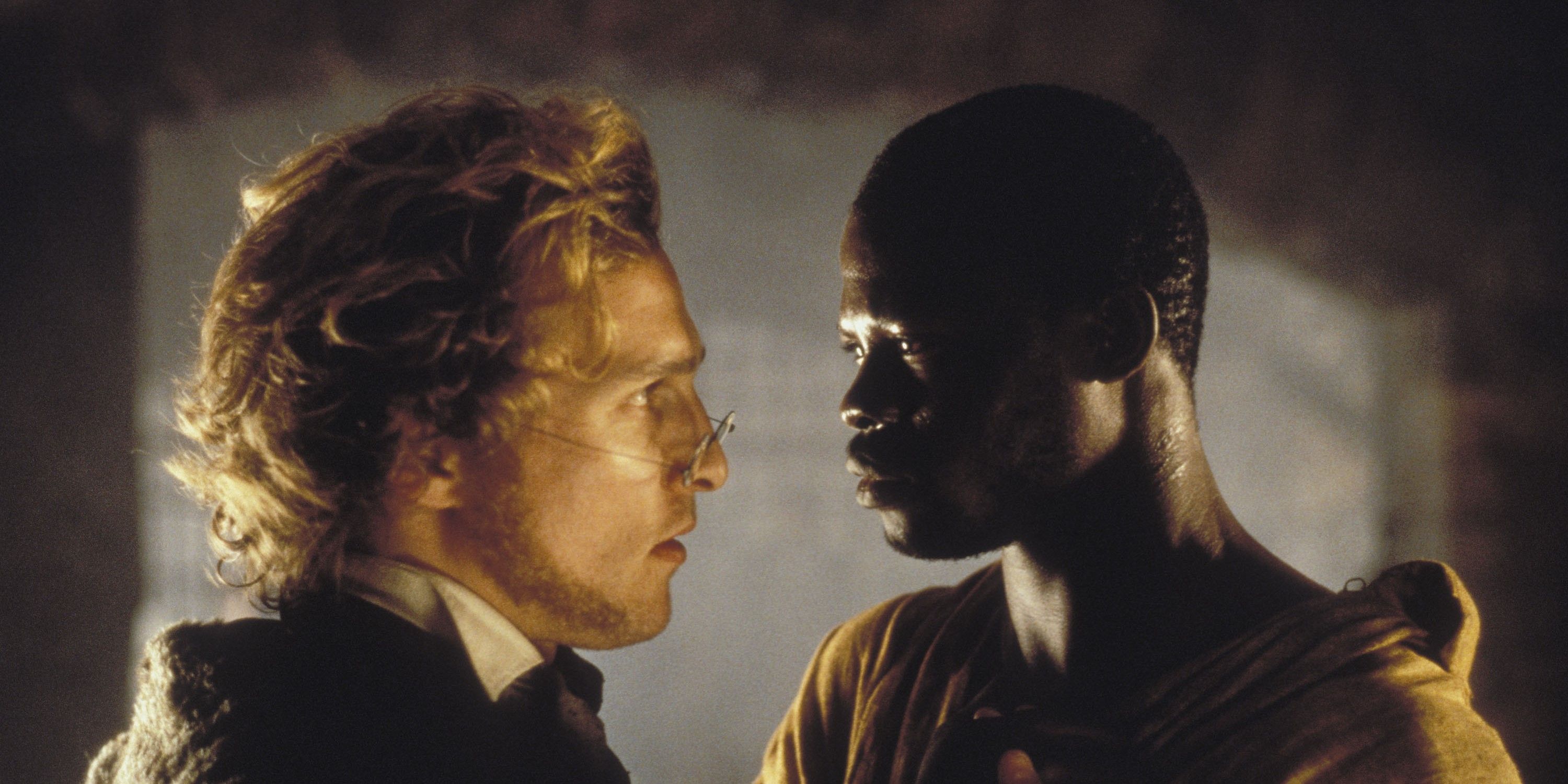 Amistad is arguably one of Steven Spielberg's best movies. Focusing on a group of slaves who take over the ship transporting them to America, which then precipitates a legal and international crisis. However, the film never loses sight of the profound human story that lies at its heart.
Like Emancipation, the movie highlights the evils of slavery. Also like the newer movie, however, it demonstrates the extraordinary strength so many men and women exhibited as they rebelled against a system that worked so insistently to dehumanize them.
Glory (1989)
Stream On Prime Video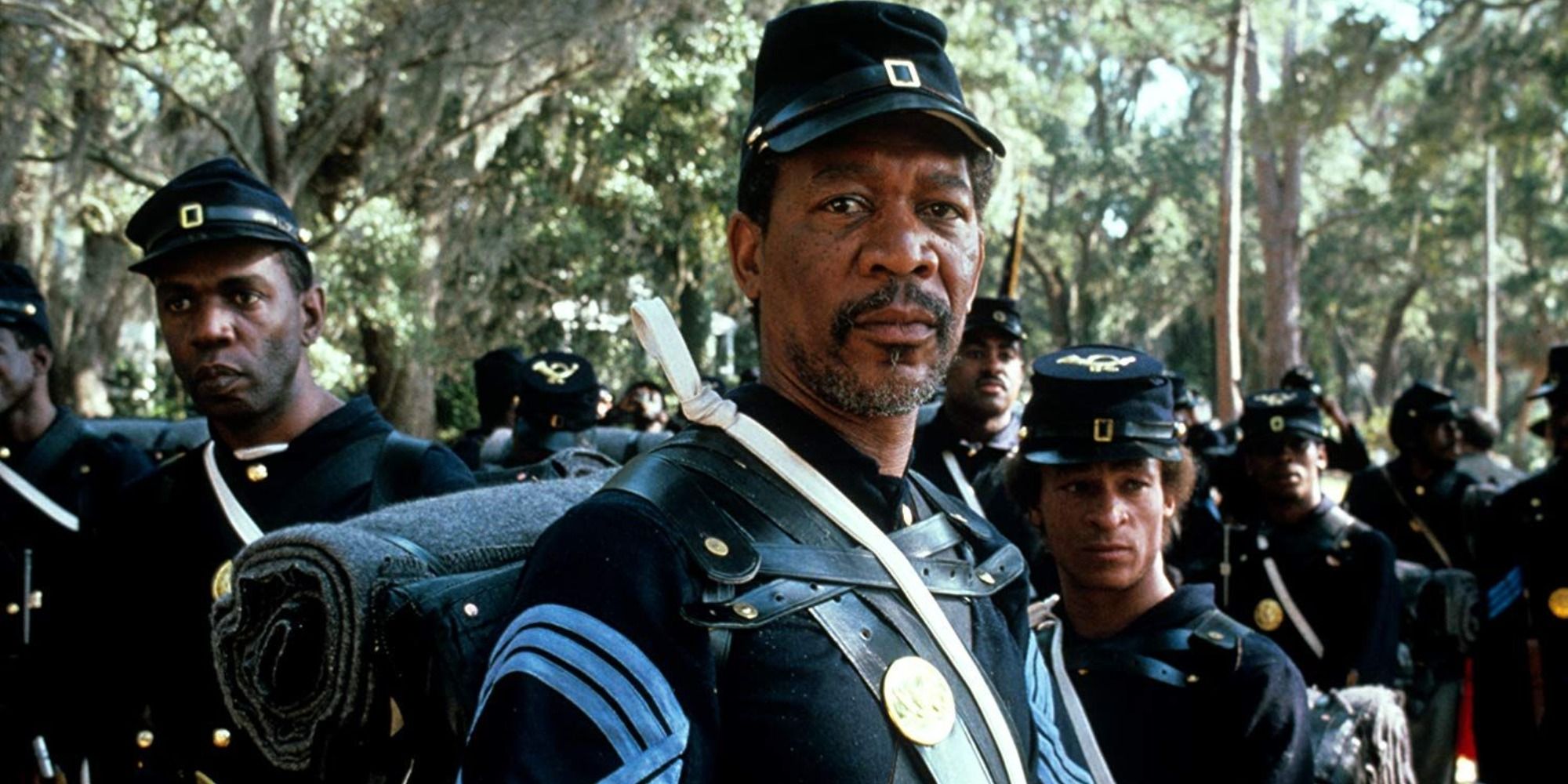 Glory has come to be seen as one of the best movies about the American Civil War. Unlike so many other similar movies, however, it focuses on the vital role that African Americans played in that conflict, particularly in its focus on the 54th Massachusetts Infantry Regiment.
Related: 10 Actors With The Most Movies On The IMDb Top 250 List
It features some truly astounding performances, particularly from Denzel Washington and Morgan Freeman. While it never loses sight of the fact that it is a story about the Civil War, it is in its emphasis on the inner workings of its characters that it truly succeeds, painting them in all of their complicated humanity.
The Woman King (2022)
Stream On Vudu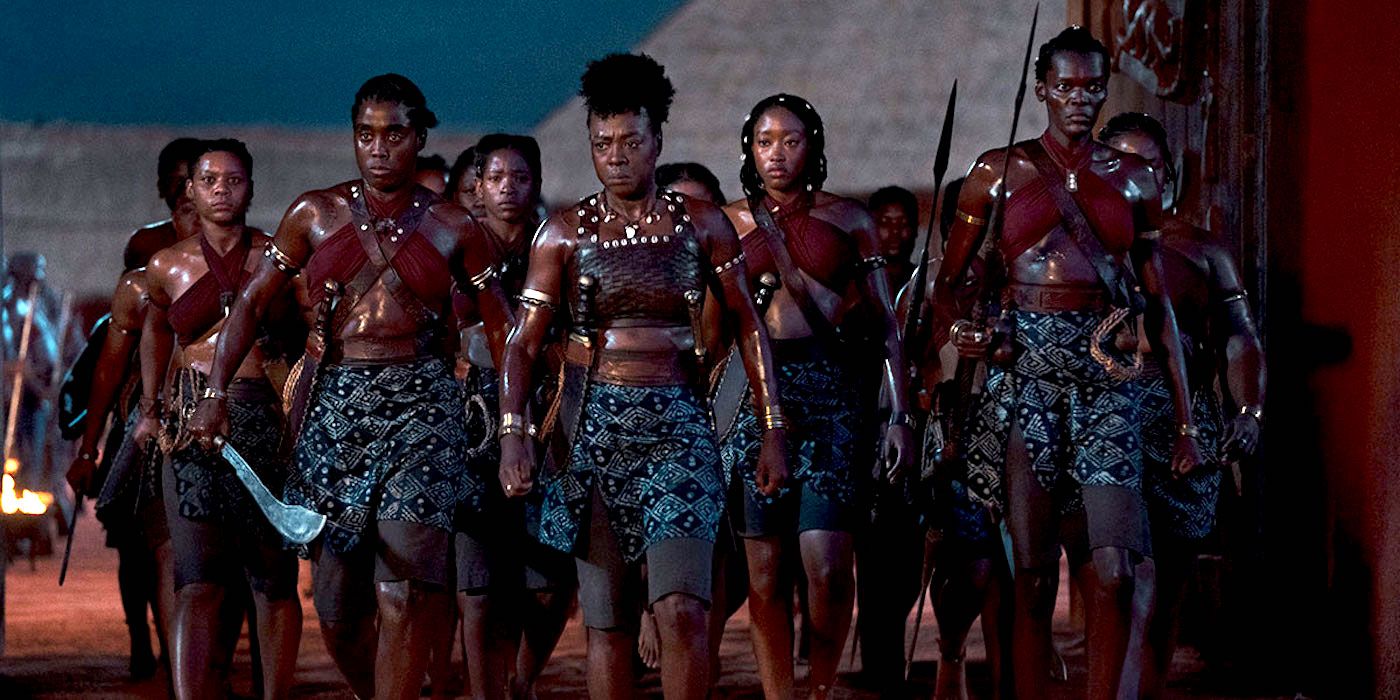 Since its release, The Woman King has come to be seen as one of Viola Davis' best roles. She plays the character of Nanisca, one of the formidable female warriors known as the Agojie.
Like Emancipation, it is an evocative and at times brutal movie, but it is remarkable for the way that it pays attention to these powerful women who have gone underrepresented in the movies. What's more, it manages to combine several different genres–including the epic and the war film–into a compelling whole, one which shows the extraordinary role that women can and do play in the history of nations.
Moonlight (2016)
Stream On Hulu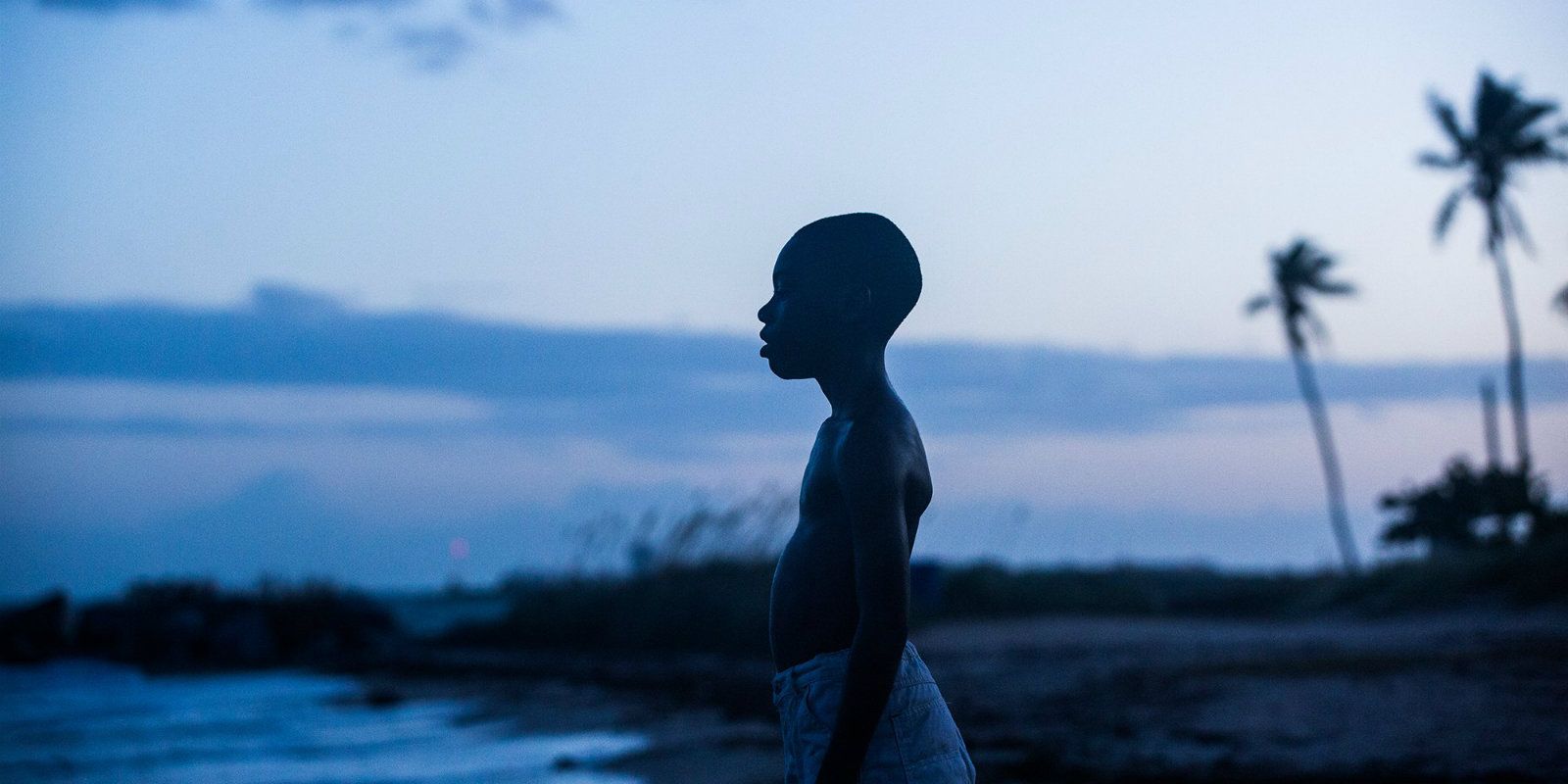 Moonlight is widely seen as one of the best movies of the 2010s. A haunting, beautifully told, and emotionally resonant story about one young African American man's struggle with his sexuality and with acceptance, it remains a testament to the power of cinema to tell LGBTQ+ stories.
Like Emancipation, it can be at times difficult to watch, particularly as Chiron has to deal with the violence of his world. At the same time, there is also a fundamental optimism at the heart of the film, and it repeatedly emphasizes the vital importance of human connection.
MORE: The 10 Most Popular Apple TV+ Original Movies, According To Letterboxd