Since the 1990s, Jake Gyllenhaal has consistently graced the silver screen in a variety of films such as Donnie Darko, The Day After Tomorrow and Jarhead. Gyllenhaal made his first big-screen debut playing Billy Crystal's son in the 1991 comedy City Slickers and his career took off several years later after appearing in October Sky.
RELATED: Jake Gyllenhaal in Talks to Star in 'Presumed Innocent' for Apple TV+
Gyllenhaal has surprisingly only received one Oscar nomination,but he continues to showcase his talent and worth with each new role he takes on. From Nightcrawler to Zodiac, these are Gyllenhaal's highest-rated movies, ranked according to Rotten Tomatoes.
10/10

'Donnie Darko' (2001)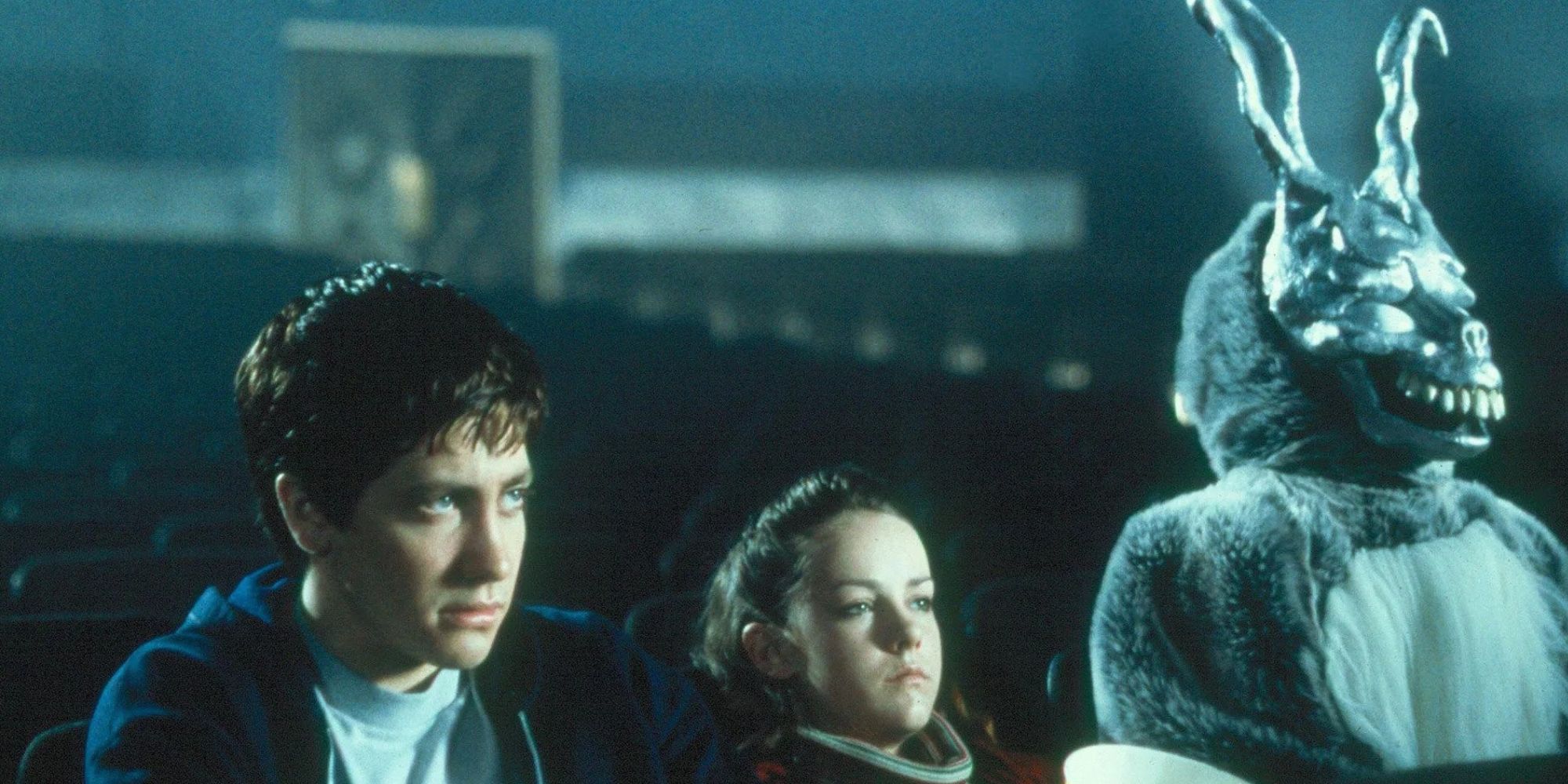 One night, high schooler, Donnie Darko sleepwalks out of his house and meets a giant, demonic rabbit named Frank who tells him that the world's going to end in 28 days. As Donnie continues seeing Frank, his parents send him to see a psychiatrist begging the question, is Donnie living in a parallel universe, or is this all in his head?
Donnie Darkois a chilling sci-fi feature that not only explores the theory of alternate universes but also the alternate lives that some manage to lead behind closed doors. This psychological thriller stars Gyllenhaal alongside his sister, Maggie Gyllenhaalas well asDrew Barrymore, Patrick Swayze and an unknown Seth Rogen. In 2021, director and writer, Richard Kelly, announced that he has plans for a sequel that will expand on the film's universe.
9/10

'The Sisters Brothers' (2018)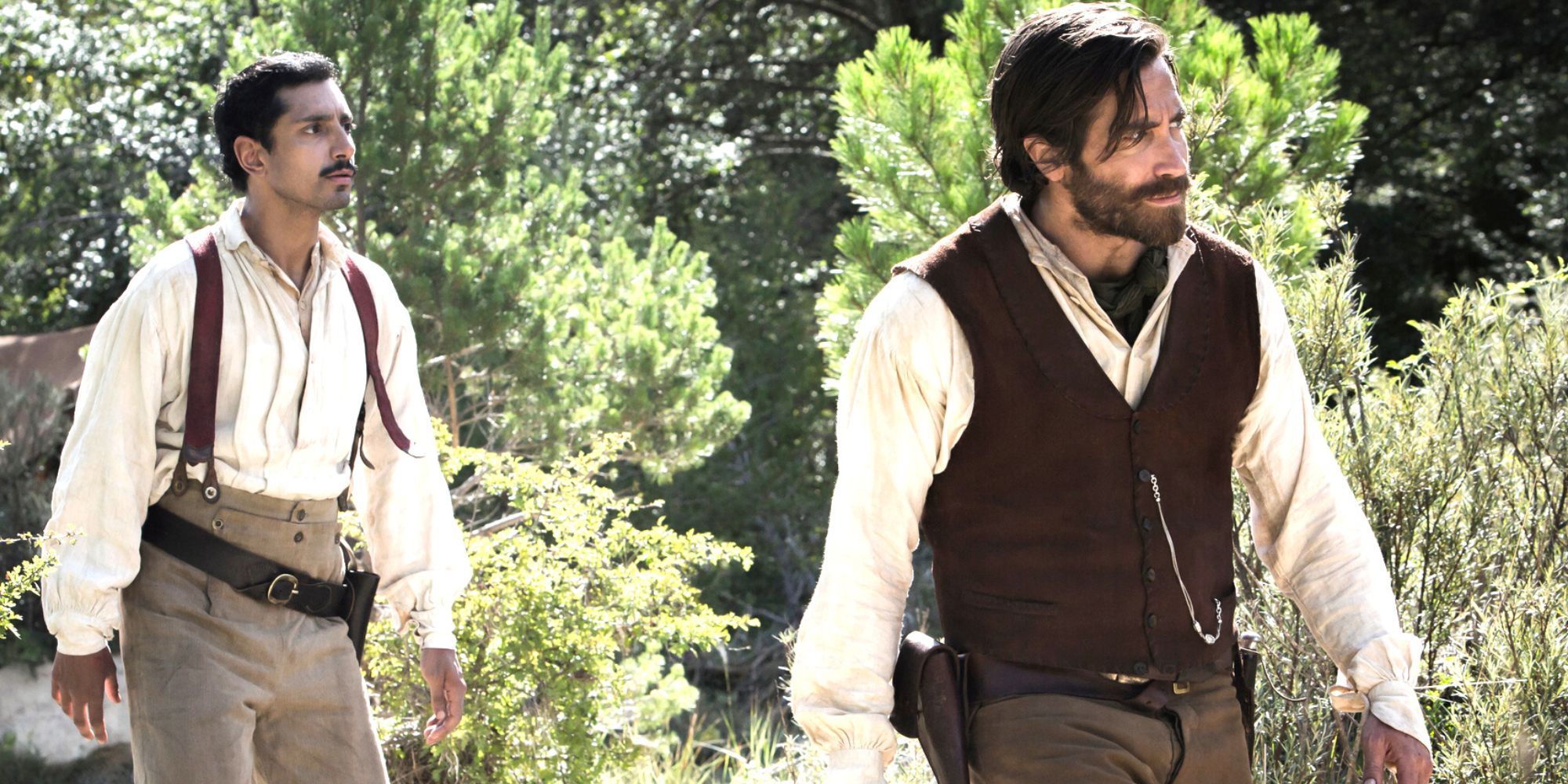 During the Gold Rush, Eli (John C. Reilly) and Charlie (Joaquin Phoenix) Sisters are infamous gunslingers who are hired to track down and kill a chemist traveling to California. As the brothers venture through the Northwest, they encounter unpredictable dangers and experience setbacks that put their brotherly bond to the test.
The Sisters Brothersis a modern Western that remains true to the genre with dark humor and an excellent lineup of leading men. While the film was unsuccessful at the box office, it's worth seeing just for the overall captivating performances that carry this refreshing new tale of the Wild West.
8/10

'Brokeback Mountain' (2005)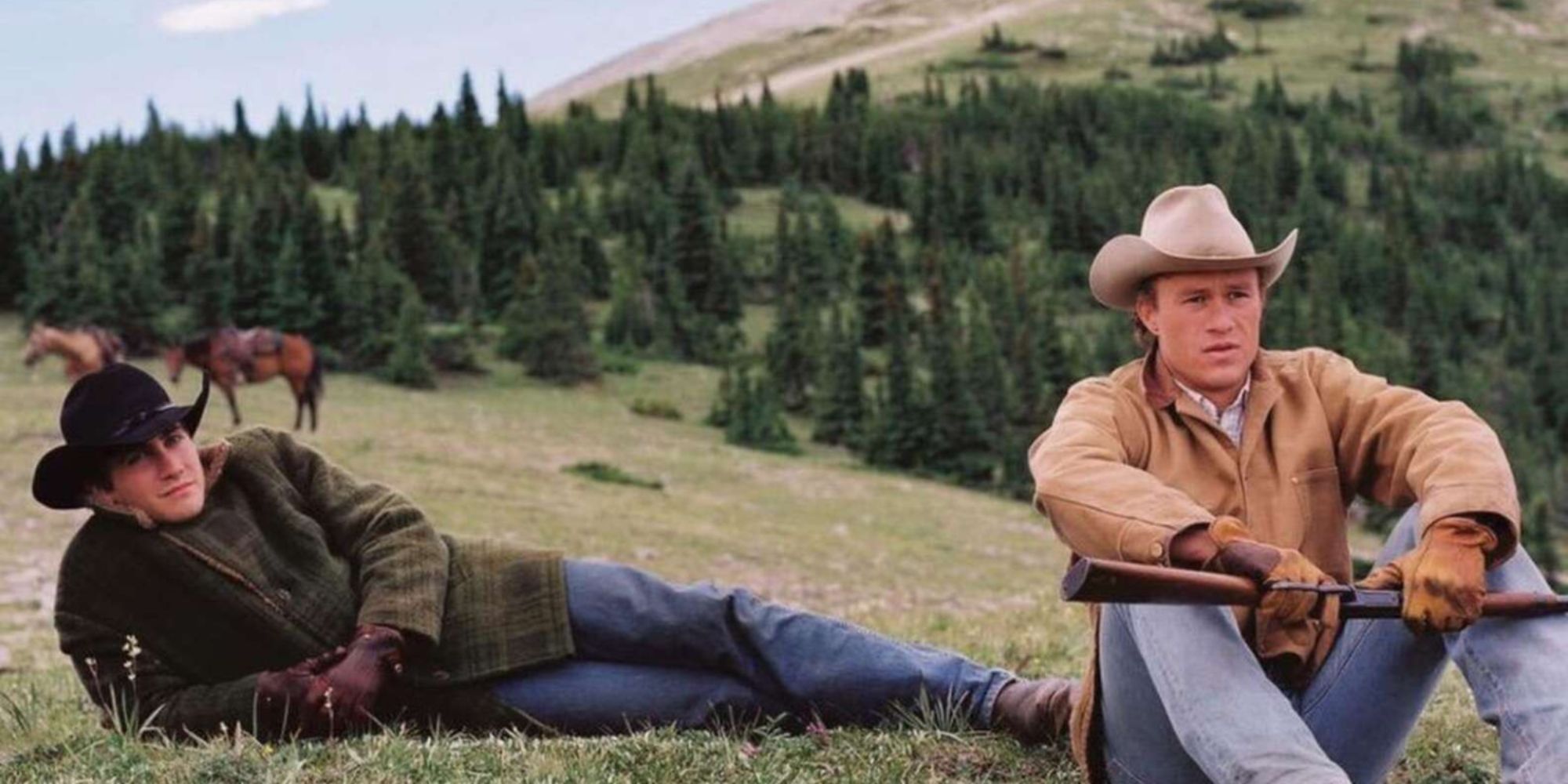 Jack, a rodeo cowboy and ranch hand, Ennis (Heath Ledger) are hired to herd sheep for the summer grazing the herd on Brokeback Mountain. The two men realize they have deeper feelings for one another and develop a relationship but when they return home, they try to go their separate ways. Despite trying to move on, they are unsuccessful and secretly continue their relationship for two decades.
Directed byAng Lee, Brokeback Mountain is a romantic Western that highlights the beautiful and heartbreaking aspect of star-crossed lovers. Before Gyllenhaal and Ledger signed on, casting approached other notable stars including Brad Pitt, Leonardo DiCaprio and Matt Damon but despite all loving the script, no one could commit. The movie earned several Oscar nominations and went on to win Best Director, Best Adapted Screenplay and Best Original Score.
7/10

'Stronger' (2017)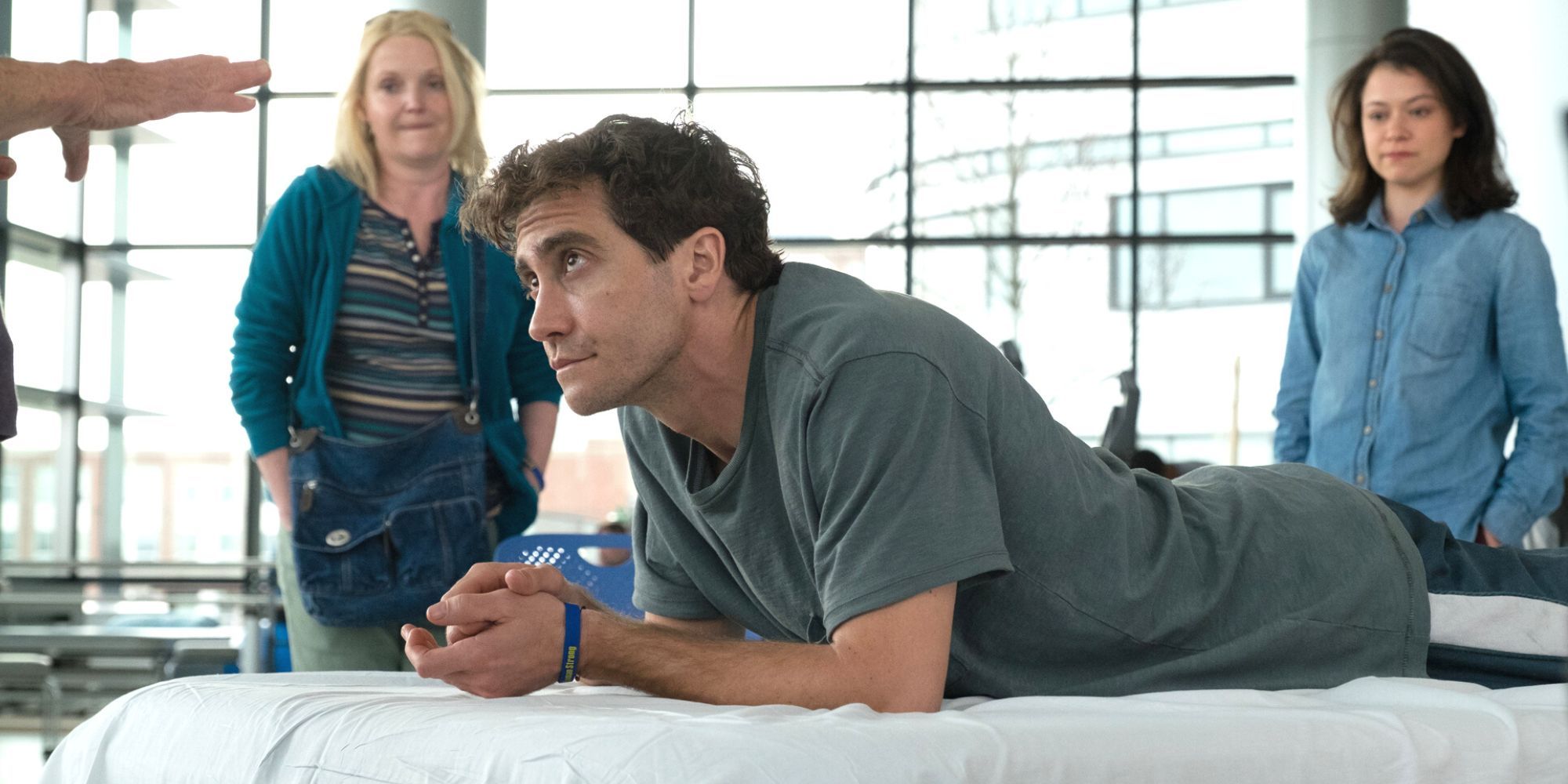 Jeff is cheering for his girlfriend who is running in the Boston Marathon, but before she can cross the finish line, a bomb explodes knocking Jeff out. When he wakes up, he learns that he's in the hospital and that they had to amputate both of his legs. On top of the strenuous road ahead of him, Jeff manages to remember enough of the bombing to describe the suspect resulting in the arrest of one of the bombers.
RELATED: 9 Essential Jake Gyllenhaal Performances to Watch After 'Ambulance'
Stronger is based on the true story of Jeff Bauman who survived the 2013 Boston Marathon bombings and was hailed a hero after assisting authorities in the arrest of one of the bombers. The movie is an emotional and raw view into the aftermath of not only Bauman's life but also others who were impacted by the attack.
6/10

'Zodiac' (2007)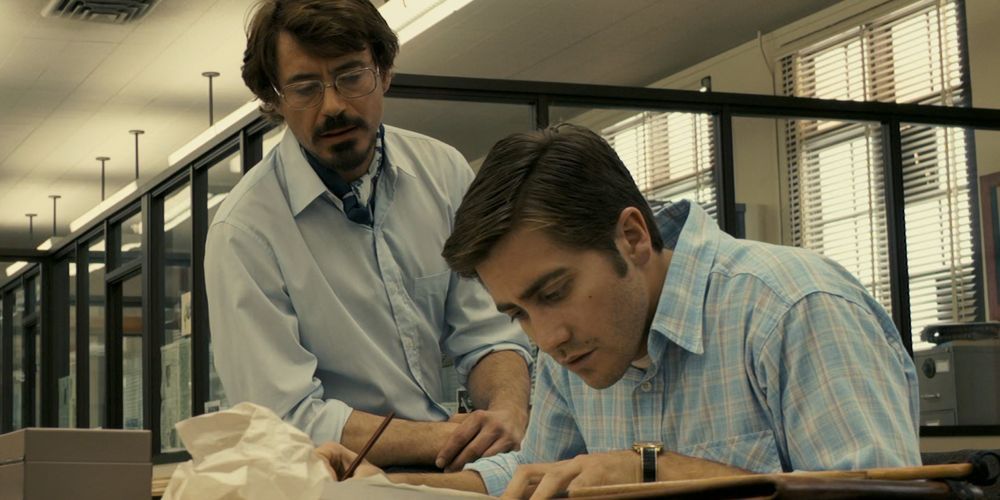 In 1969, San Francisco's terrified of an unknown killer known as the Zodiac who communicates with authorities and the media through cryptic letters. As the madman continues collecting victims, cartoonist, Robert Graysmith, manages to decipher one of the letters and dives head-first into a decades-long search for the killer's identity.
Directed by David Fincher, Zodiac is an adaptation of the novel written by Graysmith who spent years working extensively on the case. Gyllenhaal delivers a brilliant performance alongside Robert Downey, Jr., Mark Ruffalo, Brian Cox andDermot Mulroney. While the case remains unsolved, Fincher compensates with a detailed layout of facts that are enough to satisfy audiences in the end.
5/10

'Spider-Man: Far From Home' (2019)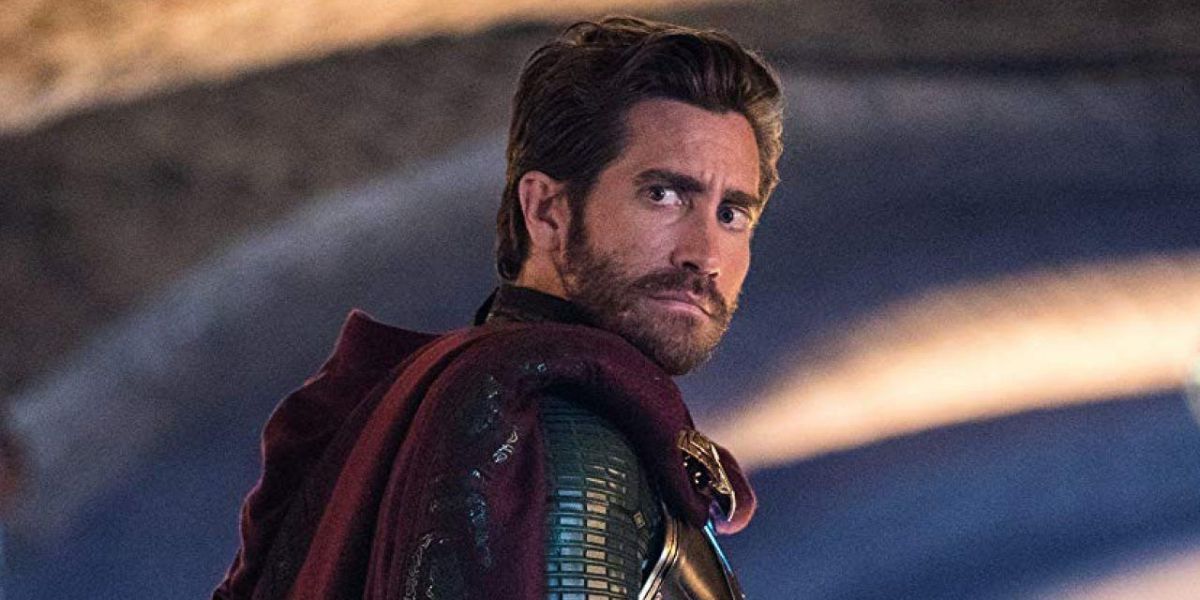 Peter Parker (Tom Holland) was hoping to enjoy his school vacation abroad, but when entities from another universe start to terrorize our world, Nick Fury arrives to ask for the young hero's help. Despite still mourning the loss of Tony Stark, Spider-Man eventually teams up with new S.H.I.E.L.D. agent, Mysterio only to learn that there is more to the new superhero and his origin story.
Spider-Man: Far From Home is the final film in phase three of the MCU and was Gyllenhaal's first appearance in the franchise. During an interview on The Howard Stern Show, Gyllenhaal said he was overwhelmed on the first day of filming and struggled to remember his lines. The actor managed to gain his composure and relax after reassuring words from Holland.
4/10

'October Sky' (1999)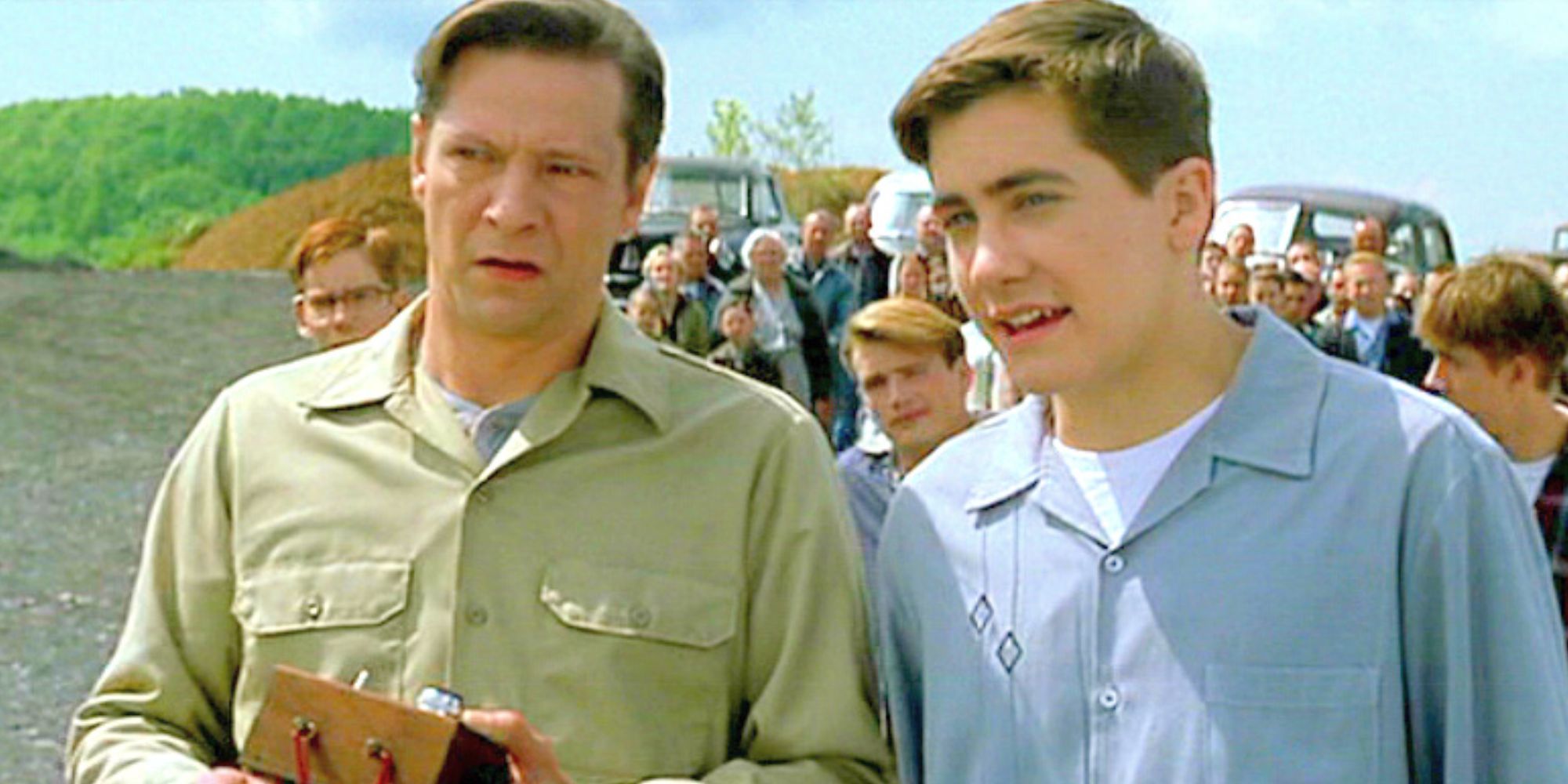 In West Virginia, Homer Hickman's expected to follow in his father's footsteps as a coal miner but after seeing the launch of Sputnik 1, he becomes interested in rock science. His father disapproves of his son's new interest but with the help of his friends and a supportive teacher (Laura Dern) he pursues his dream of earning a science scholarship and a ticket to a better life.
October Sky marked Gyllenhaal's first time playing a lead role and was universally praised for his performance. The movie's an adaptation of the novel Rocket Boys written by Homer Hickman Jr. The title of the film is unique as it's an anagram of the novel's title as well as a nod to the original broadcast description of Sputnik 1.
3/10

'Source Code' (2011)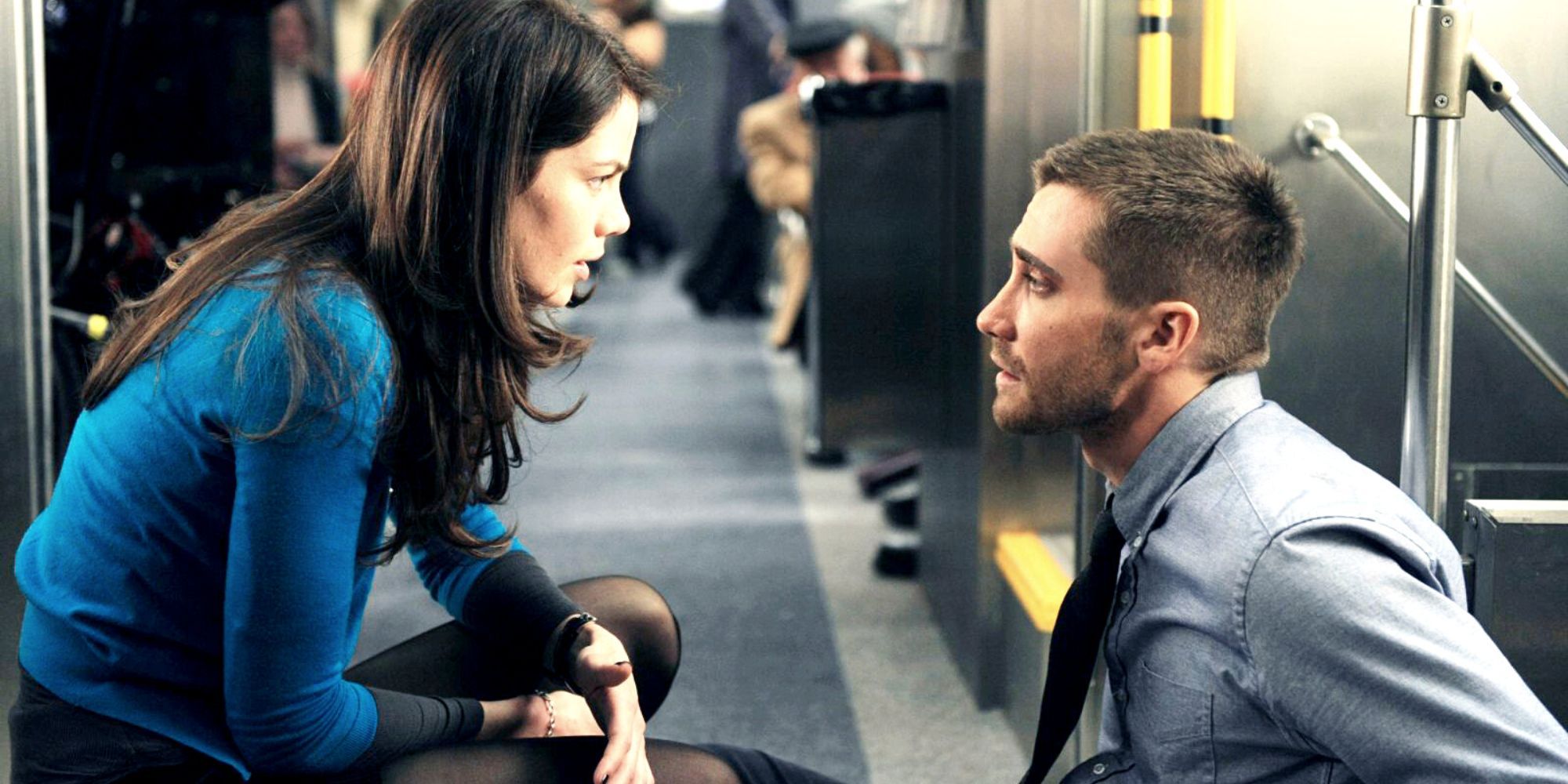 After a train explosion, Colter must figure out the identity of the bomber to prevent the possibility of another attack. He joins a top-secret military operation that allows him to live the last few minutes of a man who was killed in the event. As Colter unravels the final moments, he knows he can complete his mission but only if he has enough time.
Source Code is a science-fiction thriller directed by Duncan Jones who was approached by Gyllenhaal to direct the movie after seeing Jones' film, Moon. The movie has been compared to Tony Scott'sDéjá Vubut Source Code takes the complex concept of dreams and time traveling to a whole different level in this fractured storytelling feature.
2/10

'Wildlife' (2018)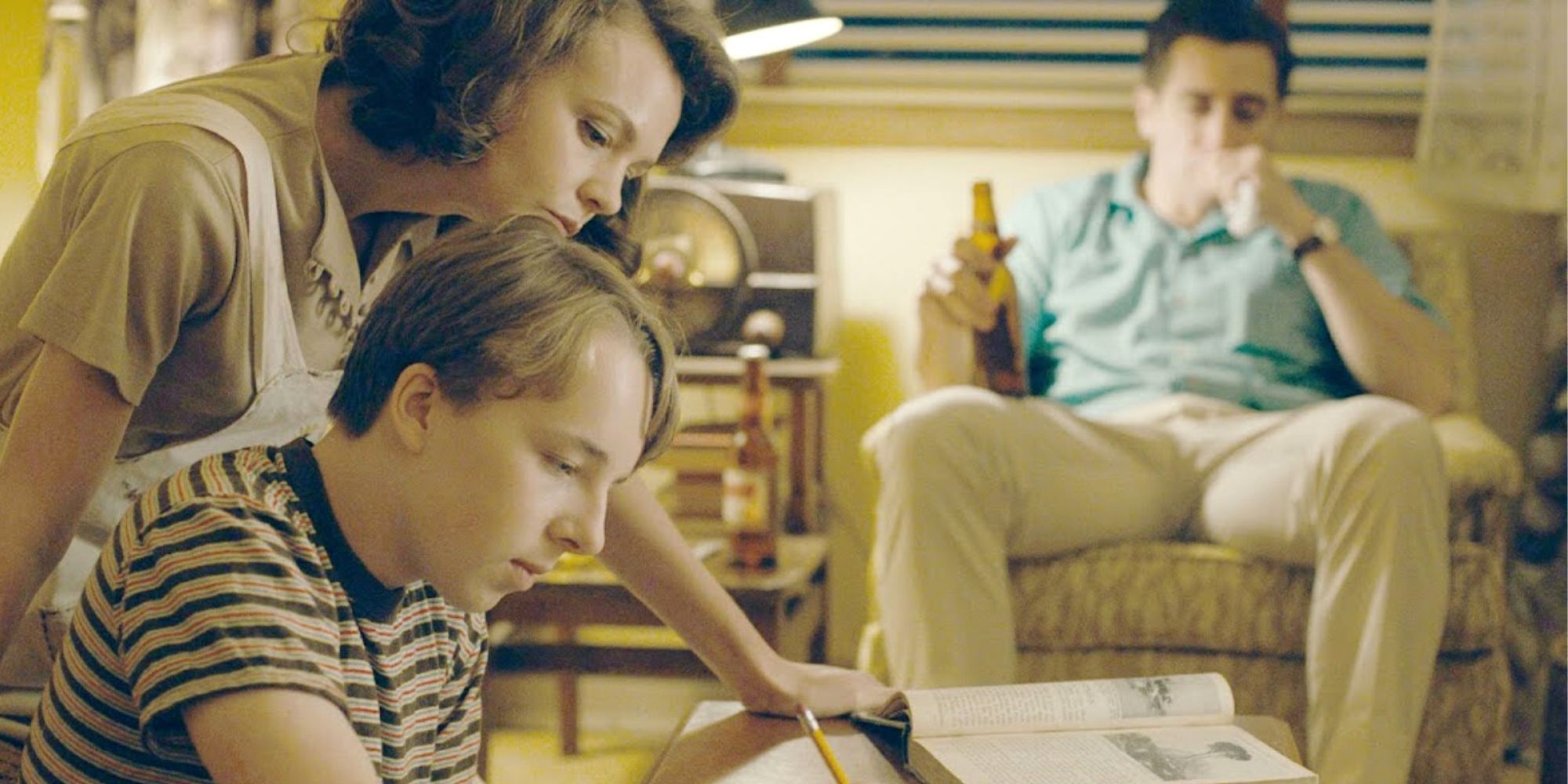 Jerry and his wife, Jeanette (Carey Mulligan) and their son, Joe have recently moved to a small town in Montana near the Canadian border. When Jerry loses his job, tensions rise between the couple and come to head when he decides to join firefighters tending to a forest fire leaving his family to fend for themselves.
Directed by The Batman'sPaul Dano, Wildlife is a beautiful adaptation of the 1990 novel of the same title written by Richard Ford. Gyllenhaal co-produced with Dano who also co-wrote the script with actress and partner, Zoe Kazan. The movie earned positive feedback from critics including Rogerebert.com'sBrian Tallerico, who considered it to be a moving piece of filmmaking that embodies the lost art of dramatic storytelling.
1/10

'Nightcrawler' (2014)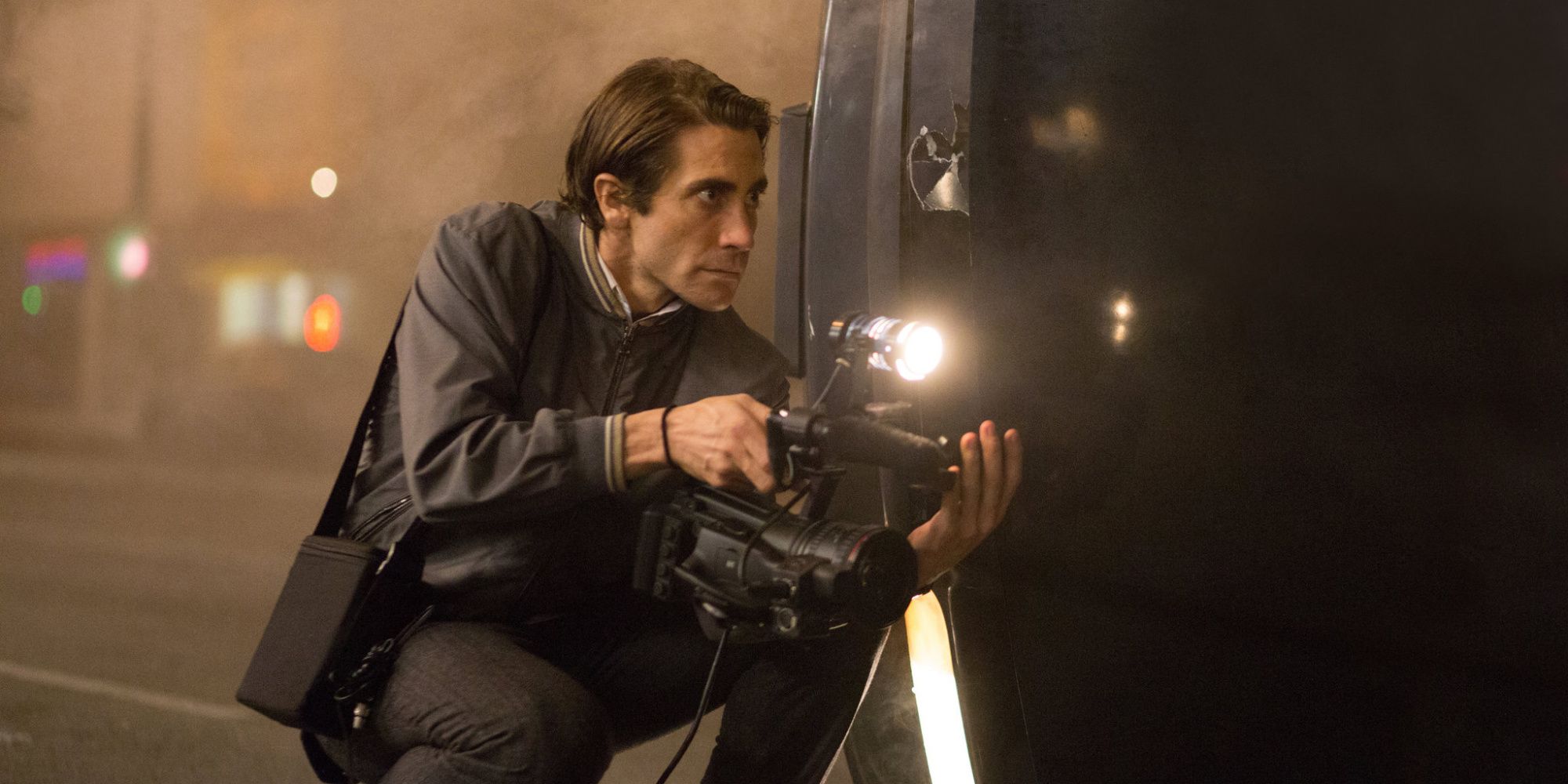 Lou, a petty thief, makes a career change and pursues a job as a cameraman. With a camcorder and police scanner, he scours the streets at night shooting content that eventually catches the attention of a local news station. The station hires the aspiring cameraman but is oblivious to how far he's willing to go to make the front page.
Nightcrawler is a neo-noir and recent cult classic that serves as a reminder to audiences of Gyllenhaal's incredible range and talent. The movie also stars Rene Russo and Bill Paxton and went on to earn an Oscar nomination for Best Original Screenplay.
NEXT: 7 Twisted Thrillers Starring Jake Gyllenhaal at His Best